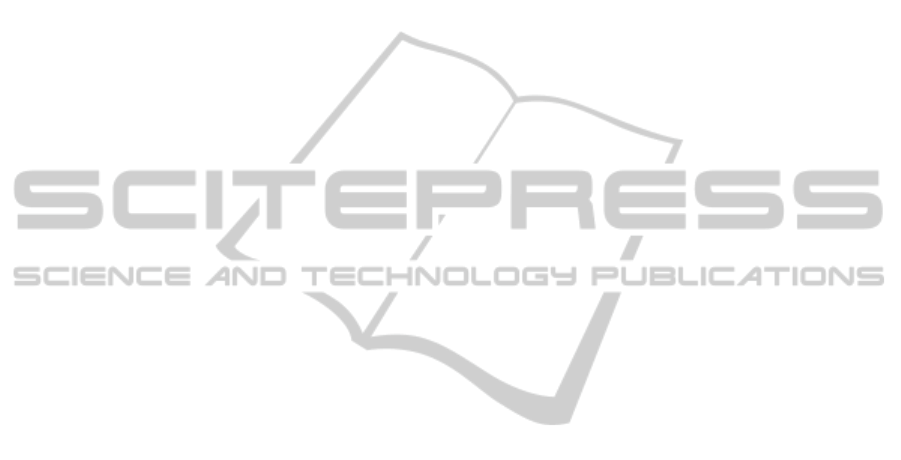 general and for steel industry in particular. Such
uncertainties often result in multiple planning and
operational issues that challenge planners and
potentially lead to bad decisions. In order to
optimize the performance of a supply chain, it must
be first modeled using deterministic mathematical
models that maximize/minimize some or all supply
chain costs or using stochastic simulation-based
models. Mula et al. (Mula et al., 2010) presented a
review of mathematical programming models for
supply chain production and transport planning.
However, the assumptions used when developing
such models may not be realistic resulting in exact
solutions that may be infeasible for problems of any
reasonable size. Heuristic global optimization
methods such as Tabu Search (TS), Simulated
Annealing (SA), and Genetic Algorithms (GA) can
escape some of these assumptions and can often
yield good (near-optimal) solutions (Arostegui et al.,
2006).
Another issue is the fact that optimizing the
supply chain performance is a multi-attribute
decision. Altiparmak et al. (Altiparmak et al., 2006)
formulated supply chain design as a multi-objective
optimization problem in which the objective is not
only to minimize supply chain costs, but also to
maximize customer service
while at the same time
maximizing the capacity utilization balance at the
distribution centers. Finally, the complexity of the
supply chain network largely contributes to the
difficulty of optimizing supply chain performance.
Jayaraman and Ross (Jayaraman and Ross, 2003)
described the PLOT (Production, Logistics,
Outbound, Transportation) system to address
network design problems involving a central
manufacturing plant, multiple distribution centers
and cross-docking sites, and retail outlets stocking
multiple products.
In the context of steel industry, however, little
research is directed at optimizing the supply chain
using deterministic or stochastic methods. Some
literature is focused on optimizing individual supply
chain elements (transportation, distribution,
inventory, location, etc.) but it does not provide an
effective methodology that can address the
complexity of the supply
chain of a steel producer.
While optimizing the performance of each supply
chain element is important, steel industry is focused
on improving the overall performance of the supply
chain network. This requires a comprehensive and
dynamic modeling and optimization approach.
Thus, this research intends to build on the current
research methods of supply chain modeling and
optimization for a steel comp
any. To this end, the
proposed research method combines deterministic
modeling with LP with stochastic simulation
modeling and optimization. The proposed approach
develops a comprehensive deterministic LP model to
minimize the annual cost
of the steel company's
supply chain including transportation, inventory, and
distribution. The viability of decision variables
resulted from the solution of the LP model is
verified in a dynamic and stochastic Discrete Event
Simulation (DES) model of the supply chain. The
model is set to produce a specific set of Key
Performance Indicators (KPIs) that are developed to
characterize the supply chain performance in terms
of responsiveness, efficiency, and utilization.
Finally, simulated annealing is used to set values to
model variables that achieve a multi-criteria tradeoff
of the defined supply chain KPIs. The proposed
approach will be applied to the supply chain of Qatar
Steel (QS) which is a main steel producer in Qatar
and the Arabian Gulf.
2 LITERATURE SURVEY
Many case studies have appeared in the literature
documenting the effectiveness of SCM in reducing
costs and increasing custom
er satisfaction. Sharma
et al. (Sharma et al., 2008
) analyze the results of a
survey to assess the effect SCM practices have had
on the Indian automobile industry, and conclude that
SCM practices have had a positive impact on design
quality, and on the quality of conformance, the
degree to which a product'
s operating characteristics
meet its design specifications. Walker (Walker,
2009) discusses the implementation of a SCM
system at a manufacturing
company, focusing on the
experiences and lessons learned from a management
perspective; the resulting system led to a cost
savings of $8.8 million, with an internal rate of
return of 32%. Scarsi (Scarsi, 2007) reports on a
case study in the steel industry, logistics challenges
were dealt with successfully.
Efficient supply chains are characterized by a
high degree of integration and well-chosen Key
Performance Indicators (KPI
s) to provide feedback
and to rapidly diagnose potential problems. Stevens
(Stevens, 1989) proposed a four-stage evolutionary
model for supply chain integration. Potter et al.
(Potter et al., 2004) discussed the benefits achieved
through integration of a steel supply chain. These
include a halving in cycle times for many of the
more popular products, reducing the levels of safety
stock required, and reducing the lead times, resulting
in significant cost savings. Chae (Chae, 2009)
AFrameworkforOptimizingtheSupplyChainPerformanceofaSteelProducer
555