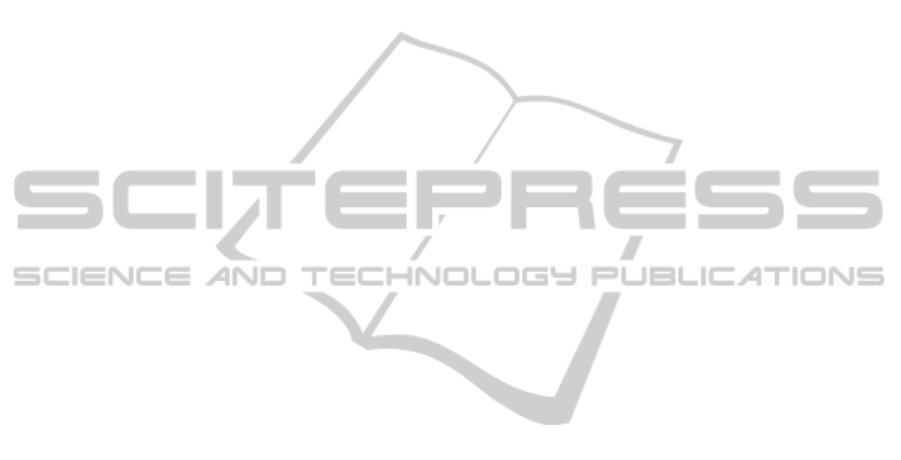 checks. Recent Assessment
shows that more than
90% of the alerts are overri
dden due to alert fatigue
(Smithburger et al., 2011, Phansalkar et al., 2012b,
Crosson et al., 2012), information overload (Callen
et al., 2011), poor user in
terface Design (Seidling et
al., 2011, Gaikwad et al., 2007, Rahmner et al.,
2012), poor Specification of the critical interactions
(Gaikwad et al., 2007), and inadequate Analysis
(Phansalkar et al., 2012a, Takarabe et al., 2011) of
the interactions. It will be necessary to include most
of the blank elements in the map of Stages 1 and 2
(Figure 2) to improve the effectiveness of the
checks. First, it would be necessary to Assess
(Saverno et al., 2011, Wa
rholak et al., 2011) the
current system to provide feedback (Smithburger et
al., 2011) for Analysis (Phansalkar et al., 2012a,
Takarabe et al., 2011), Specification, and Design of
the system. Second, the Assessment could be done
internally by a provider, locally, or by a conference
of all the Stakeholders (Phansalkar et al., 2012b,
Phansalkar et al., 2012a,
Hines et al., 2012). Third,
any Assessment and feedback will entail extensive
Analysis (Phansalkar et al.,
2012a, Takarabe et al.,
2011) and Interpretation (Dhabali et al., 2012) of
empirical data (Haueis et al., 2011). Thus, the
success of a large number of components
encapsulated in the ontology will be essential for
effectively implementing th
e 'drug-drug and drug-
allergy interaction checks'. In absence of a
systematic systemic (Saverno et al., 2011)
perspective, the checks may be implemented but
they may be meaningless, especially if they are
overridden constantly (Yu et al., 2011).
6 CONCLUSIONS
The ontological maps and histograms provide clear
visualizations of the gaps within each and between
them. Some of these gaps definitely need to be
bridged, as in the case of decision support for drug-
drug and drug-allergy interactions. The policy
makers and practitioners have to assess the
importance of the other gaps and change
requirements and practices to bridge them. This
process of feedback and change has to be ongoing
for continuous improvement of MUHIS. Ontological
maps such as the ones presented in this paper can
provide the foundations for visualizing the domain,
monitoring the incremental changes, and making it
complete and integrated.
In summary, we present an ontological meta-
analysis and synthesis of
MUHIS requirements and
practice (Ramaprasad and Syn, 2013). It highlights
the domain's bright spots which are heavily
emphasized, the light spots which are lightly
emphasized, the blank spots which are not
emphasized, and the blind spots which have been
overlooked. It also highlights the biases and
asymmetries in MUHIS requ
irements and practice;
they can be realigned to make them stronger and
more effective.
As we have emphasized earlier our ontology is
one lens through which one can study MUHIS.
There can be other equally valid frameworks. Each
lens will likely yield a different map and thus
different insights into the bright, light, and
blank/blind spots. Each of these sets of insights will
be a product of observing the phenomenon
systematically through a systemic framework, of a
different way of making the 'elephant' visible.
Reconciling these differences, in addition to
changing the map of each will advance knowledge
of MUHIS and can set the
research/practice agenda
for the domain.
The ontology is extensible and reducible, and
hence the method is adaptable to the developments
in MUHIS. Should a new Function or Stakeholder of
MUHIS emerge in the future
, they can be added to
the framework. Or, should a new subcategory of
Providers becomes a key Stakeholder, the
framework can be extended to accommodate the
change. By the same token, if a category becomes
irrelevant, it could be eliminated from consideration.
The extensibility and reducibility will also help trace
the evolution of the constructs in and the logic of
MUHIS.
Last, but not the least, visualization is key to
making sense of and interpreting 'big text data' like
the emerging requirements and practice of MUHIS.
The ontology provides an easy and intuitively
understandable vehicle for visualization. Note, for
example, the ontological ma
ps can be used to study
the evolution of MUHIS over time by creating maps
for different cross-sections of time. It can also be
used to study the map at different levels of
granularity using more refined/coarsened
taxonomies. These are work
s in progress. Feedback
based on incremental ontological maps will help to
continuously improve MU
HIS. With the current
ontological map of MUHIS requirements and
practice it is unlikely that the full vision of
meaningful use will be realized – they have to
evolve a lot.
The evolution has to balance the emphasis on the
categories, dimensions, and components of the
ontology. It has to balance the bright, light, blank,
and blind spots. Following
are three examples:
HEALTHINF2014-InternationalConferenceonHealthInformatics
24