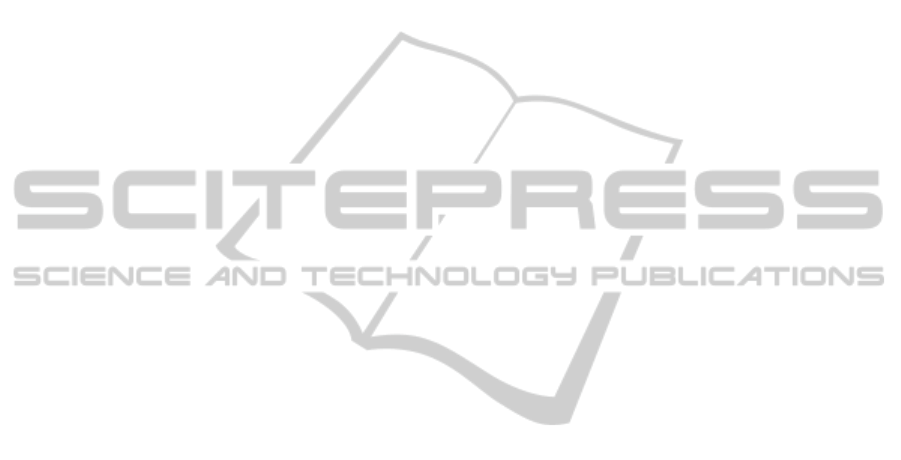 remanufactured product. This customer driven
process is known as two-way substitution such that
when a customer's first-choice product is out-of-
stock, he/she buys a similar product within same
category (Huang et al.,
2011). Alternatively,
'downward substitution' (or one-way substitution) is
manufacturer-driven such that a higher-value item is
substituted for a stocked-out lower-value item. This
strategy is commonly used
by automotive spare part
manufacturers, e.g. for parts such as injectors and
engine starters (Ahiska et al., 2013).
We analyse a periodically reviewed stochastic
hybrid manufacturing/remanufacturing system under
downward substitution. Using a Markov decision
process (MDP), we find optimal inventory control
(i.e. optimal manufacturing and remanufacturing
decisions). Our research extends earlier research by
numerically investigating how the profitability of a
product substitution strategy is affected by the
characteristics of the demand/return distributions.
2 LITERATURE REVIEW
Hybrid manufacturing and remanufacturing systems
are more difficult to control than the traditional pure
manufacturing systems due to many factors. First,
the flow of product returns in terms of quantity and
timing is uncertain. Second, the manufacturing and
remanufacturing processes are usually interrelated
because they either share common production
resources (such as common storage area, production
line or workforce) or produce products that are
substitutable. Hence, for an efficient control of
manufacturing and remanufacturing systems, the
coordination between them is essential. The
inventory management of hybrid production systems
has received significant attention in the literature
over the last couple of decad
es. However, the studies
that specifically analys
e the use of product
substitution strategies in these systems are scarce.
Most of these studies consider a single-period
setting. Inderfurth (2004) i
nvestigates analytically
the structure of optimal inventory policy for a hybrid
system under one-way pr
oduct substitution in a
single-period setting. Kaya (2010) considers partial
substitution of manufactured and remanufactured
products in a single-period newsvendor setting. Jin
et al. (2007) use a threshold level to control when to
offer new products as substitutes for remanufactured
products in a single-period monopoly setting.
Robotis et al. (2005) consider a single-period multi-
product stochastic system with downward
substitution where there is only remanufacturing of
the used products. Considering the quality of the
used items, some portion of them is resold to
secondary markets while the remaining part is
remanufactured. Bayindir et al. (2005) use a
continuous-review inventory policy to control the
hybrid system, and they determine whether the
remanufacturing option is profitable under one-way
substitution policy. Bayindir et al. (2007) extend
their study by adding a ca
pacity constraint for the
single-period version of the problem, and they
investigate the effect of substitution on the optimal
utilization of remanufacturing.
Some work on hybrid systems with product
substitution assumes a deterministic environment for
demand and returns. Pineyro and Viera (2010)
formulate an NP-hard deterministic economic lot-
sizing problem where new items can substitute for
remanufactured items. They fi
nd an optimal or near
optimal solution using a Tabu-search procedure. Li
et al. (2006) propose a dynamic program in order to
minimize manufacturing, remanufacturing, holding
and substitution costs for an uncapacitated multi-
product production planning problem with time-
varying demands in a finite time horizon with no
disposal or backlog. In another study by Li et al.
(2007), the finite-horizon multi-period two-product
capacitated dynamic lot sizing problem is analysed
for deterministic time-varying demands. They apply
a genetic algorithm and then develop a dynamic
programming approach to provide the optimal
solution to capacitated production planning model
with remanufacturing and substitution problem.
Inventory models with two-way substitution is
another stream of research
that enable consumers to
substitute products within the same category.
Korugan and Gupta (2001) is among the earliest
work on product substitution in a stochastic hybrid
system. They study a syst
em where the demand for a
certain type of product is satisfied with either new
items or remanufactured items. In a later work,
Korugan (2004) considers alternative substitution
policies for hybrid manufacturing/remanufacturing
system using an MDP.
Recently, Ahiska et al., (2013) discuss multi-
period periodic-review inventory control problem
for a hybrid manufacturing/remanufacturing system
with product substitution to find the optimal
inventory policies for both with and without one-
way product substitution using discrete-time MDPs.
They assume stochastic demands and returns and
one period lead time for manufacturing and
remanufacturing operations.
In this paper, we analyse the profitability of the
downward substitution stra
tegy under different
AnalysisofDownwardProductSubstitutioninaRecoverableSystem
109