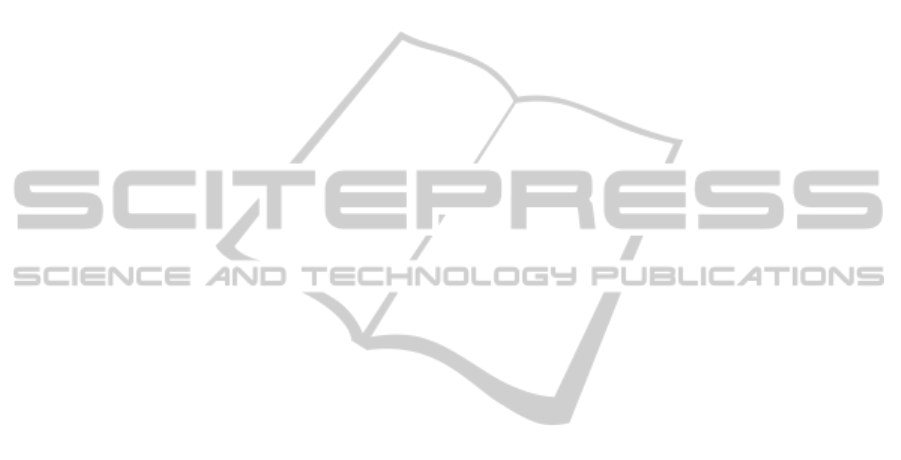 The last level on which students can check their text
is spelling, where typing
mistakes and wrongly
spelled words are marked
by a spell-checker. The
use of abbreviations is checked as well.
The implementation of the spell-checker has
been (and still is) a labour-intensive work. The spell-
checker is based on a word list containing over
seven hundred thousand words forms that is still
being completed. The database word list contains
headwords supplied with linguistic information such
as word class, article, plural form, past form,
participle etc. In total, fifteen word classes are
distinguished.
The spell-checker functions in various steps. The
process starts by distinguishing every word
separately, defining its boundaries by marking the
spaces and punctuation marks and as such splitting
up the sentence. After sentences are subdivided into
separate words, occurrences of more or less fixed
expressions are first of all being looked at. The
database contains a list of these expressions,
especially archaic phrases, which is matched with
the text. A second step checks whether the
remaining unrecognized a
nd single words are in the
word list. When this is not the case, the word will
have to pass several conditions before it will be
marked as wrong. In what follows, we will describe
some of these conditions.
A first condition comprises combinations of
numbers followed by a special character that are
allowed in academic papers, for example "5°" or
"10%". A second condition refers to other symbols
that may occur as well, su
ch as Roman numbers like
"I", "IV" or "XI". For the third and the fourth
criterion, it is important to note that Dutch is a
compound language in which words can very easily
be composited. Compounds in Dutch are always
written in one word or with a hyphen. The third
selection criterion then concerns compound words
that are written with a hyphen and consist of words
that also exist on their own, for example a word such
as
adjunct-directeur
"adjunct-director". The fourth
condition picks out compounds written without a
hyphen. In this step, two functions are used to
reduce the number of possibilities. A first one splits
up a word, for example the word
strooizout

"road
salt", in the following manner:
s/trooizout
st/rooizout
str/ooizout
stro/oizout
stroo/izout
strooi/zout
The function stops when both queries give a
valuable result, in this case
strooi

and

zout
. The
minimal length for a word to be recognized is fixed
at four characters, seeing that fewer characters
resulted in too many false positives, i.e. words that
do not exist but are nonetheless grammatically
correct. A second function in this condition relates to
the syntactic place that a particular word can have in
a compound, namely in the
beginning or at the end
of the compound. This is statistically determined on
the basis of the word list.
For each syntactic option,
frequency is calculated. For example,
achterover
"back" can never occur at the end of a compound
but occurs, so far, a hundred and nine times in the
beginning of a compound word, like in the verb
achteroverleunen
"to lean back". In the fifth step of
process, the spell-checker
looks at a list containing
named entities. When a word, then, still has not been
found, the context is taken into account in order to
check whether the word is pa
rt of a word group that
has not been recognized as a fixed expression.
Concretely, the context is limited to a span of four
words left and right.
When a word still has not been recognized after
these selection criteria, it will be marked red in the
students' text. However, a word can also be marked
blue in the text. For these words, the spell-checker
suggests an alternative form, based on the
Levenshtein distance principle. This principle tries
to alter one string into another string by making
minimal changes, for example by changing or
deleting one letter. The spell-checker is designed in
a way that it is partly self-supportive. Unrecognized
words automatically appear in a separate database,
so that they, in the case
of correct words, may be
added later to the spell-check word list.
3.3
Comparison to Word Processing
Software Such as Microsoft Word©
In Microsoft Word© grammar and spelling can be
checked in a variety of languages, among which is
also Dutch. A comparison between Microsoft
Word© and Writing Aid Dutch seems therefore
relevant. With regard to the computational
implementation, language-specific information in
Writing Aid Dutch cannot, unlike in Microsoft
Word©, be considered as a rule set that is imported
in the system. In the spell-
checker of the writing aid,
for example, many of the hard codes are only
applicable to Dutch. An example is the following
part of a code:
if(alleen_in_samenstelling($woord)
The part
alleen in samenstelling
"only in compound"
WritingAidDutch-SupportingStudents'WritingSkillsbyMeansofaStringandPatternMatchingbasedWebApplication
489