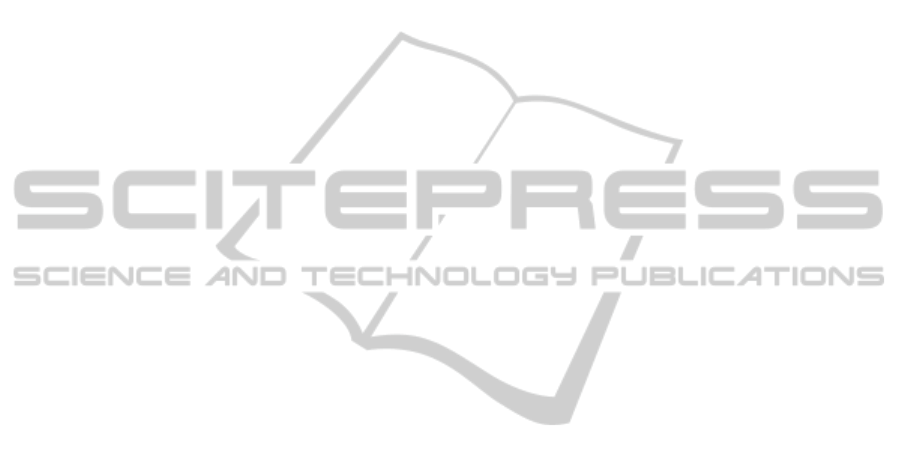 understand the environment they are using, and
finally they experience how to use the resources that
the environment provides so that the process of
exploitation gets deeper (Ito, 2010). Young people's
practices and behaviors in this new culture show that
they are able to develop multiple identities from
different domains, especially when they are in
situations that allow them to exploit opportunities
and deal productively with failure. Similar to the
attitude of a scientist before the failure of a
hypothesis, it is essential that the learner has
available space for experimentation and hypothesis
testing with a chance to receive feedback on the
spot, and, thereafter, she may reflect, share, create,
rework and retest. And in this kind of knowledge
production that Seely Brown calls tinkering, the
learner is able to develop multiple identities in the
spirit of "I am what I create".
When young people use technology, they take
control of what they learn and develop a natural
process to progress in this way. This reflects a
process of paradigm break, in which the idea that
learning occurs predominantly in pre-defined space
and time is being replaced by another one, which
recognizes the existence
of a fluid process that
occurs in multiple places, times and circumstances
which invite people to explore, learn and develop
yourself. The diversity of
digital spaces constitutes a
network capable of enhancing the intellectual
development of people and a complement to formal
education. Although many things about culture,
practices and behaviors of young people in the world
of technology are being unveiled, we still know a
little about how young people create learning cycles
and routes between spaces
mediated by technology.
In this research, we try to understand how young
people construct their learning paths from the digital
spaces they use and which metrics are valid to
outline how knowledge moves between these
settings. Studies of this kind are complex, especially
because they require the re
searcher is immersed in
the culture and daily life of
the research subjects.
This article presents the objectives of a program of
research that has been initiated in Brazil, as well as
its methodological design. As outcome we hope to
create a narrative that shows how young people
construct their learning trajectories, in which it is
possible to identify the main stimuli that cause some
young people follow some paths (and discard others)
remain engaged and develop different degrees of
reasoning skills and cognition to achieve their goals.
We also intend to identify elements that can be used
to measure how knowledg
e moves from an area of
learning to another and to help young people to
recognize their
trajectories.
The paper is organized as follows: Section 2
presents the theoretical background underlying the
research. Then, Section 3 presents related works and
the research questions that will be addressed in the
study. Section 4 presents the research methodology
that will be used. Finally, Section 5 discusses the
relevance of this study.
2 CONCEPTUAL BACKGROUND
The 21st century is marked by the influence of
technology in the educational field so that the
learning theories have been revisited. Most theories
were developed in a time when knowledge
production was slower and when people did not live
with such high connectivity. Learning was not
considered as a process that took place out of
people.
But according to Siemens (2004), the creator of
Connectivism, a learning theory for the digital age,
learning is a continuous process that takes place in
different spaces and it is governed by the divergence
of views, the ability to create connections between
several sources of knowledge and where the ability
to access new information is more important than
the current stock of knowledge. In this theory,
learning is the process of creating networks, where
nodes can be people (experts, teachers, classmates
and communities), but also the technology itself.
Here, the role of the edu
cator is to create learning
ecologies, form communities and leave students free
to explore this environment.
Converging with this idea, new methodological
concepts have been shifted from the use of
technology as a way to redu
ce the costs of delivering
content to another one which aims to establish a
network of connections between knowledge,
context, people and different types of media, making
this network work as an en
hancer feature and also as
a facilitator of
situated learning

- which is that one
which occurs when someone is able to understand
the concept and establish meanings to it (Gee, 2010)
- and
deep learning

, that represents a state in which
the student is motivated to exert the necessary effort
to learn (Schunk et al., 2008).
The holistic view of Connectivism converges
with values and principles of Connected Learning
from Ito et al. (2013), which emphasizes the design
of learning ecologies as part of the instructional
design. The Connected Learning approach
recognizes the power of
technology to scale,
diversify, increase engagement and expand the range
CSEDU2014-6thInternationalConferenceonComputerSupportedEducation
88