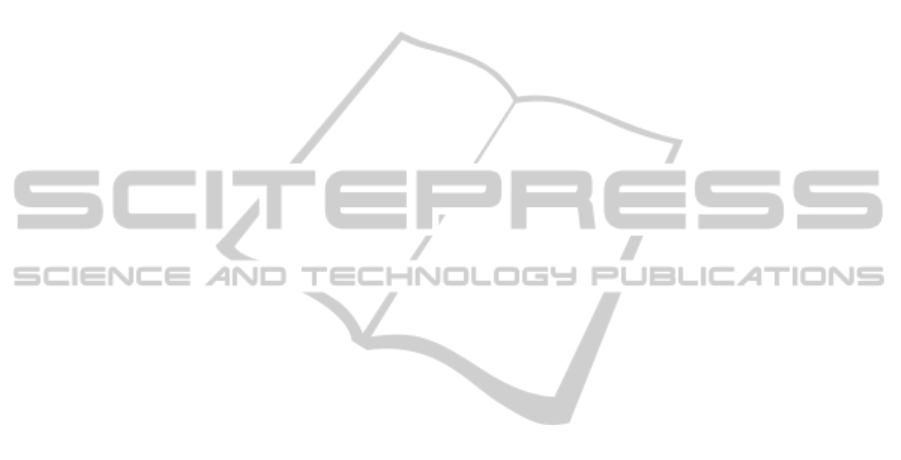 2 CONCEPT INVENTORIES
AND TESTS
Although CIs bear a st
rong resemblance to
standardized tests, the tw
o types of instruments are
very different, having fundamentally different aims.
Tests are basically designed to answer the question
"what percentage of the desired knowledge and
skills in this field has this student acquired?". CIs
are meant to answer the question "what conceptual
constructs is this student using when solving
problems in this field?". These same questions can
also be asked from the point of view of an ensemble
of students (rather than the individual student). From
that point of view tests are meant to rank the
students in the ensemble
according to their skill and
knowledge, while CIs are meant to report the
percentage of students in the ensemble that use a
particular conceptual construct.
The two descriptions (individual and ensemble)
must of course be equivalent, since they are both
describing the same underlying system. This is
harder than it sounds, and it is the source of most
difficulties, both practical and conceptual, in all
statistical descriptions of systems from Physics to
Economics. What that means, is that for any given
case we should come up with the exact same
observable answers whether we are looking at the
individual view (eg. calculating the likely trajectory
of an electron hole in a semiconductor, or the likely
portfolio value of an individual investor) or the
ensemble view (ie. calculating the total current in the
semiconductor, or the total retirement savings of a
population). As a practical matter, most fields that
use statistical descriptions of their systems have
developed more-or-less distinct sub-disciplines that
study the two pictures, each
with its own distinctive
tools and methods. In economics, for instance, the
Treasury and the Federal Reserve use
macroeconomic tools, theories and measures to
follow the economy as a whole, while investment
brokers use different tools to produce investment
strategies for individuals. The two pictures should be
exactly equivalent (and they are rigorously so for
systems like ideal gasses, if not necessarily so for
the economy) but nevertheless the two sub-
disciplines can often look very different.
In education too, different tools and methods
have traditionally been associated with individual
students than have been used with ensembles. In
particular, although tests can be (and sometimes
indeed are) used to guide individual students'
learning, most tests are mainly used to produce
grades (i.e. rankings). Concept Inventories on the
other hand are meant to map students' prevalent
misconceptions in a field, and hence guide the
development of instructional materials and methods
that address these misconceptions explicitly. On the
student level, CIs can be used to assign supplemental
instructional materials that
are specifically designed
to address that particular
student's misconceptions.
For example, during the development of the Biology
Concept Inventory (BCI), we discovered that an
entire class of difficulties that students encounter in
both genetics and molecular biology arise from
students' misconceptions about random processes
(cf. Garvin-Doxas and Klymkowsky, 2008;
Klymkowsky and Garvin-Doxas, 2008). In short,
students do not understand that processes as diverse
as diffusion and evolution are underpinned by
random processes which are
taking place all the time
(molecular collisions and mutations), but think
instead that they are driven processes that stop
taking place when the driver is removed (they
believe that there is no diffusion in the absence of
density gradients, and no evolution in the absence of
natural selection). This misconception can frustrate
learning unless it is directly addressed, and one can
envision instructional materials designed to address
it explicitly.
As a result of their main use as producers of
rankings, tests are therefore (in order of importance)
1) uni-dimensional 2) monotonic, and, as much as
possible, 3) linear. Of thes
e properties, the one that
mostly defines the structure of a test is linearity.
2.1
Tests as Producers of Rankings
To ensure these properties, test developers look at
statistical measures like discrimination (ie. how
close can two scores be before we can no longer
assure that the higher scor
e indeed represents higher
performance) and item difficulty.
Item difficulty is the fundamental weighting
factor on which most of the linearization schemes
rest. Perhaps the version of difficulty that is most
accessible intuitively is the percentage of students
that answered the question correctly; questions that
have been answered correctly by a large percentage
of students have lower difficulty. Item Response
Theory (IRT) for instance makes an explicit
assumption of true or near unidimensionality, and
posits that the probability, P, that a student of ability

will correctly answer a que

stion of difficulty b is
given by the logistic function
P = exp(
(1)
Both student ability and item difficulty can then be
CSEDU2014-6thInternationalConferenceonComputerSupportedEducation
302