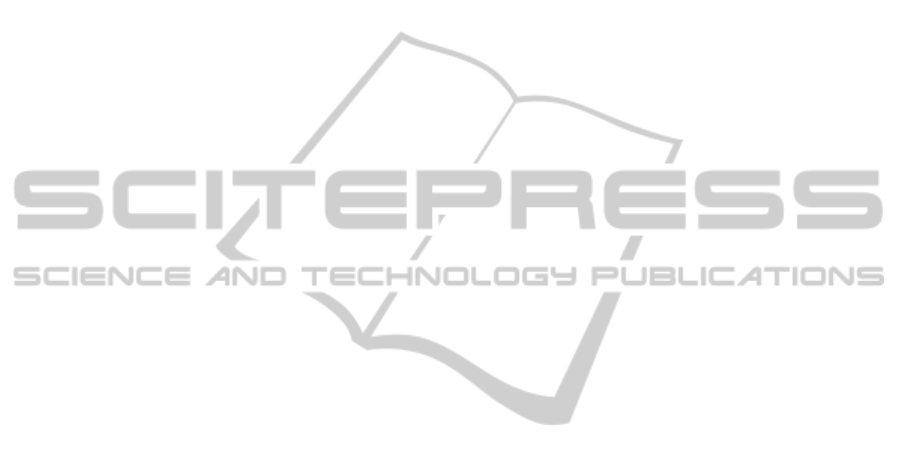 Miller et al., 2010; Vilela et al., 2010). In one of our
previous works (Christopoulos and Conrad, 2013)
we comparatively examined these and concluded
that both SL and OS have many positive and
negative features in common as far as their contexts
are concerned, but at the same time, one differs from
the other, each having its own separate positive and
negative characteristics. However, the negative
elements of these worlds are not powerful enough to
discourage academics from exploiting them in
education. It became apparent that both SL and OS
can cover various needs th
at are difficult to be
covered or may not be covered effectively through
the use of the educational tools of the physical
world. As a result, educators consider each one of
them suitable for different types of educational
activities.
In addition to context, several researches have
been pursued to quantify immersion (Bredl et al.,
2012; Childs, 2010; Vosinakis et al., 2011). Indeed,
VWs are not immersive by definition (Christopoulos
and Conrad, 2012). Taking into account the features
of SL, it seems to be coming first in preference,
however slight it may be, over OS. These two VWs
were judged by educators as almost equivalent in
developing a sense of presence to students, but the
broader and richer network of interactions that exist
in SL gave it the lead. Second in line come the
OSDPs, and last of all come the OSIHs.
Unlike context and immersion, very limited
studies have been conducted regarding the cost and
the persistence of such VWs. In the following two
sections we therefore atte
mpt to fill this gap and
establish how educators vi
ew these two extrinsic
aspects of virtual worlds. The findings are based on
semi-structured interviews that are contextualized
within the available literature.
3 RELATED WORK
Undoubtedly, the future of a VW and its persistence
over time cannot be predicted with certainty.
Nevertheless, the possibility of a VW stop operating
is certainly not a pleasant prospect, considering the
fact that educators and universities are based on it
for the implementation of successful projects,
investing time, effort and money on it.
Up until December 2010 Linden Lab was
offering a 50% discount to non-profit and
educational institutions for the acquisition and
maintenance of land, a fa
ct that encouraged the
educational community to engage in SL. As from
January 2011 that discount stopped being offered
and that caused great
inconvenience to the
universities maintaining their virtual land in SL,
since the cost became unbearable, and great
displeasure to many educators using SL
(Christopoulos, 2013). Even though a new discount
came to replace the previous one, very few
universities were able to be benefited from it
(Harrison, 2010).As a re
sult, some universities
stopped using SL, some moved to other, cheaper
VWs such as OS, while others opted to coexist in a
shared piece of virtual land (Christopoulos 2013).
The universities, however, were not the only
ones that left their spaces in SL. Even the private
estates, the fees of which are the main source of
income from SL for Linden Lab, decreased
considerably during the previous years (Au, 2012).
This obviously implies an income reduction for
Linden Lab, which, according to estimates, will have
to face serious economic pr
oblems (Llewelyn, 2012;
Au, 2012), if this issue is not addressed to soon.
The "workspace sharing" practice of many
universities in SL that aim to reduce the cost of
using the world, without, however, losing the
multiple benefits it offers, is not just a practice
which only universities follow. It is a general trend
of many individuals, businesses and educational
institutions to opt to sh
are a common virtual space,
as well as its fees (Llewelyn, 2012).
Thus, the future of SL looks uncertain. Even
more so, given the situation in SL and Linden Lab's
attitude towards educational institutions, predictions
like this of Rogate (2012) should not be taken
lightly: "SL as a product for educators is actually
dead, unless something dramatically changes with
the strategy of Linden Labs—which always remains
unclear".
On the other hand, although OS technology had
several glitches and instability issues at its first
steps, it has become consid
erably stable over time.
The qualitative improvement of OS, in conjunction
with its low economic cost of use makes it attract
new users, whereas SL keeps losing them (Gracious,
2012). Therefore, OS has lately become a very
worthy competitor of SL, since it has evolved into a
VW almost as functional as SL (Reeve, 2012).
Moreover, the features of keeping backups of the
world and hypergriding, i.e. the teleportation from
one grid to another, are exclusive advantages of OS,
which enhance its persis
tence over time. OS,
essentially, is not a VW, but a technology open to
anyone who wishes to develop a VW. This world
can be backed up along with all its content at any
time and reused whenever necessary, by anyone
holding the backup files (Miller et al., 2010). This
InvestinginEphemeralVirtualWorlds-AnEducationalPerspective
119