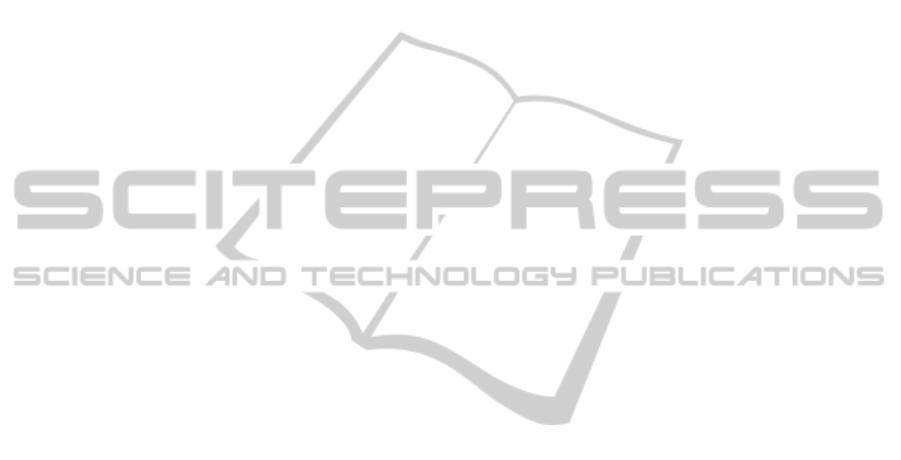 that are not readily transf
errable to an industry
setting and do not adequately prepare students to
work on large-scale pr
ogramming projects in a
highly synchronized work environment that demands
complex contributions across teams. Students are
rarely exposed to inter-team interactions or to
working collaboratively across teams to develop a
common product. Ultimately, the scope of the
software developed in the typical CS classroom and
the integration of its components tend to be
simplistic as a result of the aforementioned
limitations (Parberry et al., 2005). This paper
presents an alternative approach to prepare students
for the challenges they will
face in industry: a course
designed around a complex project to be completed
by the class as a whole, giving students practical
experience with inter-team collaboration and an
understanding of the complexities of the software
development process.
Objectives of the course
are to: (1) teach students
effective communication, presentation and
collaboration skills that are often neglected in the
traditional classroom; (2) motivate students to learn
essential CS core content through peer interaction
and encouragement; (3) enable students to produce a
robust end product; and (4) give students practical
insights into the real-world work environment to
prepare them to master the challenges of a career in
CS.
In next section, we discuss backgrounds on
selecting Multiplayer game as instructional material.
In section 3, we discuss the course design and
structure to teach studen
ts to build a working
MMORPG game within a se
mester (15 weeks). In
section 4, we present the results and learning
outcome. Conclusion and on-going work are
discussed at section 5.
2 BACKGROUND -
INSTRUCTIONAL MATERIAL
Massively Multiplayer Online Role Playing Game
(MMORPG) is a type of online multiplayer game
that allows thousands of players to play concurrently
in a virtual world. Even after players log out or
disconnect, the virtual world persists and the updates
made by player remain. Such games form an online
community of players who interact with one another
and progress through the game over time. The
quality of social interactions and character
progression within the game radically increase the
excitement of the game; popular games like WoW
(World of Warcraft) and Second Life easily develop
communities of multimillions of players, to the point
that they have become significant trends in global
youth culture (Song, S., Lee, J., 2007). It is the
author's experience that being able to understand the
behind-the-scenes work that goes into the creation of
such games and then developing a game themselves
strongly motivates students to focus on and excel in
their CS coursework.
Social gaming and MMORPG are relatively
recent game genres as they bloom over the
availability of Internet. Unlike stand-alone game, a
MMORPG game keeps virtual world persistent even
after players log out, so game server has to run
infinitely connecting all the clients and updating
game status at database. Therefore, building a
MMORPG game covers broad spectrum of computer
science technology from computer graphics, 3D
modeling, game engine, network programming,
client-server architecture, and database, so it helps
students exposed to diverse technical components
comprehensively. Also a Multiplayer Online game
is indeed a large application with a lot more
challenges in debugging and quality assurance.
Succeeding in building a reliable one ensures
students to learn the qualities that software
companies want.
3 IMPLEMENTATION
This class was designed for Computer Science senior
and graduate students who completed programming
languages, data structures and Software
Development Principles but not necessarily have
taken elective courses such Software Engineering,
Network nor Database courses. Considering that
majority of students find jobs at industry after
graduation, the class was organized in more of
industrial flavor; a team of students (1) receive tasks
and milestones, (2) achieve the milestones by
actively looking for solutions from any available
resources, (3) interact with other teams
collaboratively, (4) and pr
oduce documents for clear
communications between teams and future
extensions.
The class was organized into Game Concept
Design team, Game Server
team, Game Client team,
Game protocol team, Database team, Art Support
team, Game Content team, Testing team, and
Launching team. Within first 2 weeks, objectives
and the responsibility of each team were discussed
and then students were assigned into one or two
teams based on their interest and backgrounds. From
CSEDU2014-6thInternationalConferenceonComputerSupportedEducation
330