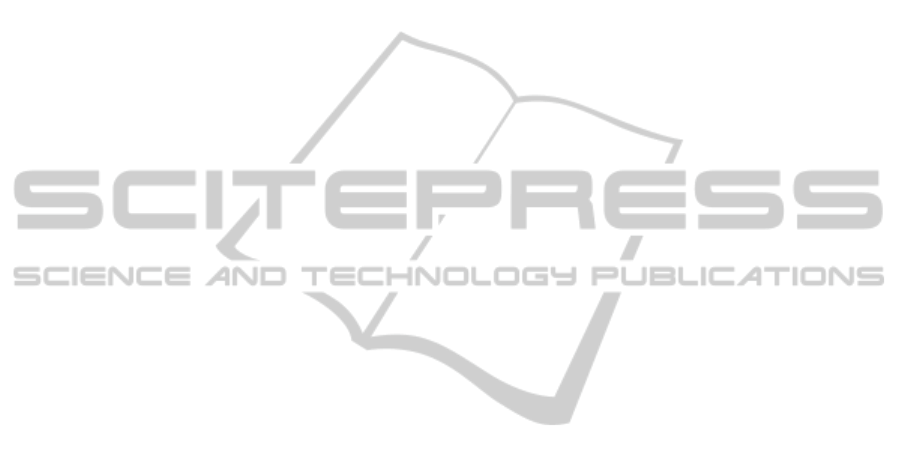 requirements are corrected
in consultation with
domain experts. The suggested correction to these
requirements can be added as another rule to above
courtoes logic representation of requirements as:
overrides(rule1, rule2).
Having obtained formal and consistent set of
requirements specifications, we can design better
test-cases; the process of which, we have automated
in this work.
2.2 Related Work
Automated functional test generation has been an
intriguing problem in re
search arena. Significant
amount of effort towards test case generation has
been reported in survey reports too like (Kaur and
Vig, 2012), (Gutierrez et al., 2006). Kaur and Vig
have attempted to find the most widely used UML
diagrams for automated test case generation and the
corresponding advantages. In addition to this, they
have explored the type of testing is addressed and
what are the challenges involved. Their findings
indicate that activity diagrams, state diagrams and a
combination of use-case diagram and activity
diagram have been mostly used for generating test
cases. They observe that functional testing has been
the extensively studied; however, the challenges
involved are incomplete or
incorrect requirements
specifications and UML diagrams. The survey
conducted by Gutierrez et al. also suggests that
UML models and use-case specifications have been
mostly used for test case generation automatically.
Survey reports summarize that UML diagrams
and requirements specifications in the form of use-
cases (an NL representation) have been explored
most for automated test case generation. Activity
Diagrams have been used for the purpose in the
works of (Boghdady et al., 2011), (Kansomkeat et
al., 2010) and (Li et al., 20
13). The fact that activity
diagrams represent the behaviour of the real-world
system for a given scenario
can be attributed to the
use of activity diagrams for test case generation.
State charts form the basis of generation of test cases
in the works of (Hartmann et al., 2005 ) and (Offutt
and Abdurazik, 1999). Use-cases also describe the
expected behaviour of the system. Therefore, use
cases have also been used for test case generation as
reported in the works of (Heumann, 2001) and
(Ahlowalia, 2002). The user-stories used in agile
development have also been considered for
automatically generating test
cases (Kamalkar et al.,
2013). However as reported in the survey of Kaur
and Vig, the challenge involved with these
approaches is that of
the representation of
requirements. NL requirements representation
results in ambiguity, incompleteness and
inconsistency of requirements and consequently,
generation of incorrect test cases.
However, there are few instances where test
cases have been generated from either formal
representation of requirements or using approaches
or formal intermediate requirements representation
like (Pretschner, 2001) and (Mandrioli et al., 1995).
We also support formalism in requirements
representation. In our work here, we have made use
of courteous logic based representation of the
requirements for automatically generating test cases.
3 OUR APPROACH
Our approach borrows from semantic-head-
generation algorithm for unification-based
formalisms as proposed by
Sheiber et al., (1989).
However, our goal is different from NL generation.
NL generation has its own challenges. It requires
"glue-word" in addition to the grammar rules
followed for generating NL expressions from the
source input (Grasso, 2000). Our interest lies only in
generating the test-cases from courteous logic
representations of requirements. Our courteous logic
representations have been generated semi-
automatically (only override
predicates have been
added manually), therefore the variable names and
the predicate names are more meaningful and self-
understood.
We first identify the pivot element for the input
rule like Shieber et al.'s approach but we are not
interested in considering it as semantic head unlike
their approach. In our case, the pivot element is
predicate
or the

rule-head

of the given rule. For
example: for the library rules discussed in section
2.1, the pivot element is '
borrow
'. Next we consider
the body of the rule, which can simply be another
predicate or clause (like ru
le-head) or conjunction of
two or more predicates. We process each of these
predicates one by one as described in the algorithm
below. Test cases are laid
out for null checks, invalid
and valid values of the variables. NL generation is
performed only for expressing the actual output.
Since the actual outputs of te
st-cases are in terms of
the pivot elements, which have been earlier
generated from NL document only, we need not
have to refer to any 'glue-words' in between. This
reduces the complexity considerably in our
approach. The algorithm for
generating test-cases is
shown in figure 1 below:
AutomatedGenerationofTestCasesfromLogicalSpecificationofSoftwareRequirements
243