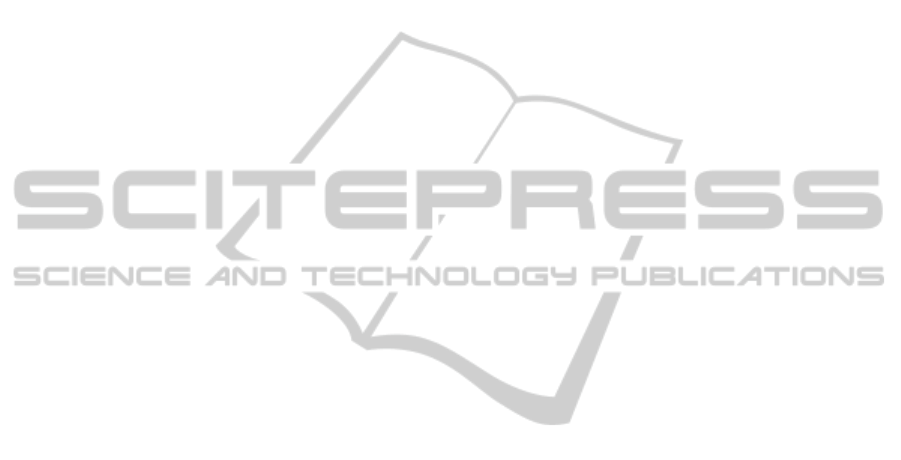 approaches. First, we adapt the migration techniques
of ARTIST in order to migrate not only the software
itself but also potentially existing test cases. If no
test cases are available or if their test coverage of is
insufficient, we follow a s
econd approach to assess
the functional correctness. In particular, we provide
techniques to generate test cases automatically from
the PIM, corresponding to the overall spirit in
ARTIST to apply techniques from model-driven
engineering. Therefore, no
t only structural but also
behavioural models are reverse-engineered from the
legacy software and represented in the PIM. These
behavioural models are then used in a model-based
test generator tool developed in the course of
ARTIST to derive test inputs until the execution of
the software with these test inputs leads to a certain
test coverage. For this task, we adapt differential
symbolic execution techniques to be applied solely
on model-level (Person et al., 2008). Of course, this
step has to be guided by the user, who may indicate
which parts and to which degree the migrated
software shall be tested. If the behavioural models
are detailed enough, we may also use them to derive
test oracles for the generated test inputs. First
experiments show that FUML (OMG, 2012), a
recent standard of the OMG providing a concise
semantics definition for a subset of UML Classes
and Activities, may serve as an adequate modelling
language to represent the expected behaviour of the
software accurately and independently of any
platform or technology. In
fact, the semantics of
FUML is precise enough to enable the unambiguous
simulation of FUML models. Therefore, we
developed an extended FUML virtual machine
(Mayerhofer et al., 2012), which enables the
simulation of FUML models, while providing
detailed information about the simulation, such as
inputs and outputs of each step and detailed
simulation traces. Based on this information, we
simulate the models for each test input and obtain
test oracles covering the expected outputs, as well as
the expected traces. The thir
d approach to assess the
functional correctness of the migrated software is
based on running the legacy software and the
migrated software in parallel, forward each request
to both of software versions, and compare their
responses.
To provide the means for evaluating whether the
migration goals, such as
performance efficiency and
operation costs, are fulfilled, we have to address the
challenge that certain information for computing the
verdict about the migration goal may not be
available in the cloud environment used for
production. Thus, simply benchmarking the
deployed software may sometimes be insufficient.
Therefore, we provide a de
dicated tool that enables
model-simulation and analysis techniques to
estimate certain property measures that are related to
the respective quality characteristics mentioned in
the migration goals. Th
ese measures are then
combined and analyzed
to validate whether the
defined goals are fulfilled. Our current work shows
promising first results indicating that several metrics
can be obtained by model-level simulation
leveraging the level of details in the PSMs
(representing the migrated software on model level)
without requiring a translation of the PSMs into
dedicated performance models (Berardinelli et al.,
2013); (Fleck et al., 2013
) which is however the case
for existing work in softwa
re performance analysis
(Balsamo et al., 2004). These techniques come with
the additional benefit that they can be performed
also when the actual migrated code has not been
derived yet and hence may be used to guide the
optimization already in early
phases of the migration
as well as in the forward engineering phase (cf.
Subsection 3.1.3.3). However, since the model-level
simulations and analyses are only estimations, we
further aim at validating the migration goals on
code-level as a final step. We run and benchmark the
actual migrated software,
as far as possible (van
Hoorn, 2012) providing dedicated forward-
engineering modes that, besides generating the
production code, also instrument the generated code,
where necessary, to obtain the measures needed to
validate the migration goals.
2.1.4.3 Certification Model
One of the shortcomings for the final implantation of
SaaS and cloud computing in the software industry
is the reluctance of the users to this new service
offering.
The purpose of the certification phase in
ARTIST is to obtain an independent and impartial
judgment of SaaS providers, focusing on businesses,
processes and technology aspects (ARTIST D11.4.1,
2013) in order to create consumer confidence in
software applications offered as services considering
reliability parameters (categories) that will be
evaluated.
The certification model
proposed by ARTIST,
Service based Software Provider (SbSp) focus on
organisations that develop and offer software based
services using methodologies and business models
that are connected to the Future Internet and cloud
computing schemes. It is st
ructured into three areas
i) The business area aims
to analyse the financial
CloudifyingApplicationswithARTIST-AGlobalModernizationApproachtoMoveApplicationsontotheCloud
743