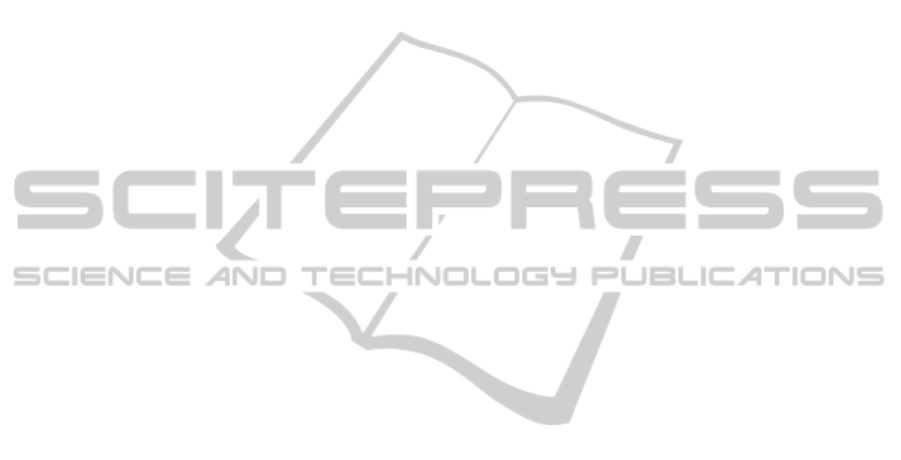 The challenge is related to effectively providing
these services on the whole city area, avoiding the
typical discontinuous availability of energy
certification of buildings. Indeed, the classical
building certifications, adopted by many of EU
countries, can provide a very detailed insight on
building energy properties, but on the other hand,
these certifications are not mandatory for all the
residential buildings and their availability is thus
very sparse.
The development of these services is part of the
wider-scope SUNSHINE project (Smart UrbaN
ServIces for Higher eNergy Efficiency,
www.sunshineproject.eu), th
at aims at delivering
innovative digital services, interoperable with
existing geographic web-service infrastructures,
supporting improved energy
efficiency at the urban
and building level. SUNSHINE smart services will
be delivered from both a web-based client and a
dedicated App for smartphones and tablets. In
particular, the SUNSHINE platform is structured
into three main scenarios:

Building Energy Performance Assessment:
Automatic large-scale assessment of building
energy behaviour based on data available from
public repositories (e.g. cadastre, planning data
etc.). The information on
energy performances
will be used to create urban-scale maps to be
used for planning activities and large-scale
energy pre-certification purposes.

Building Energy Performance Optimization:
Assessed energy performance data will be used,
together with localised weather forecasts
available through interope
rable web-services, to
enable optimisation of energy consumption of
heating/cooling systems through automatic
alerts that will be sent via the SUNSHINE App
to the final users.

Public Lighting Energy Management:
Interoperable control of public illumination
systems based on remote access to lighting
network facilities via interoperable standards, to
enable optimised management of energy
consumption from a web-based client as well as
via the SUNSHINE App.
This paper focuses on the preliminary results for
the first of the three scenarios: Building Energy
Performance Assessment. As we have already
hinted, the aim of the se
rvice for Building Energy
Performance Assessment and Visualization is to
deliver an automatic large-scale assessment of
building energy behaviour and to visualize the
assessed information in a clear and intuitive way,
through the use of what we call Ecomaps.
Ecomaps will be publicly available via a 3D
WebGL-based virtual globe that leverages on
interoperable OGC standards, allowing citizens,
public administrations and government agencies to
evaluate and perform analysis on the building energy
performance data.
Having a clear and self-descriptive view of the
energy efficiency state
of a city building stock
makes it possible to plan infrastructural maintenance
activities to increase the overall energy efficiency,
allow citizen to save more money and, ultimately,
improve the air quality of the city.
2 STATE OF THE ART
The current availability of relevant technologies and
standards has encouraged the development of many
research projects in th
e area of building energy
performance estimation based on publicly available
data. These data generally do not include all the
information needed for
the energy performance
calculation regulated by the 2006/32/CE directive,
so one of the most critical
aspects for these type of
projects is how to estimate the missing information
in a reliable way, using the basic input data that is
typically available, such as building geometry,
building use, construction year, climatic zone, etc.
A common and powerful approach to the
problem, as described in (Nouvel et al., 2013), is to
use the CityGML (City Geography Markup
Language) OGC standard (Gröger et al., 2008) to
semantically describe the set of objects that compose
the urban environment, exploit a building typology
database (such as the outcome of TABULA project,
Ballarini et al. 2011) to statistically estimate the
energy performance properties of buildings and,
finally, define an Application Domain Extensions
(ADE) to store the estimated information in the
GML of each building (Carrión et al. 2010, Kaden
et al. 2013, Krüger et al. 2012).
A radically different approach is described in
(Hay et al., 2010), wh
ere operational energy
performance of buildings is estimated from thermal
images acquired by airborne thermal cameras.
Both approaches have pros and cons: in the
former case, input data
are publicly available,
requiring no additional cost; the main limit is instead
represented by the energy
performance estimation
process that takes into consideration only residential
buildings (other typical building use typologies are
offices, schools, sport facilities, warehouses,
factories, etc.). Moreover, the overall software
architecture is typically desktop based, so the access
Large-ScaleAssessmentandVisualizationoftheEnergyPerformanceofBuildingswithEcomaps-ProjectSUNSHINE:
SmartUrbanServicesforHigherEnergyEfficiency
171