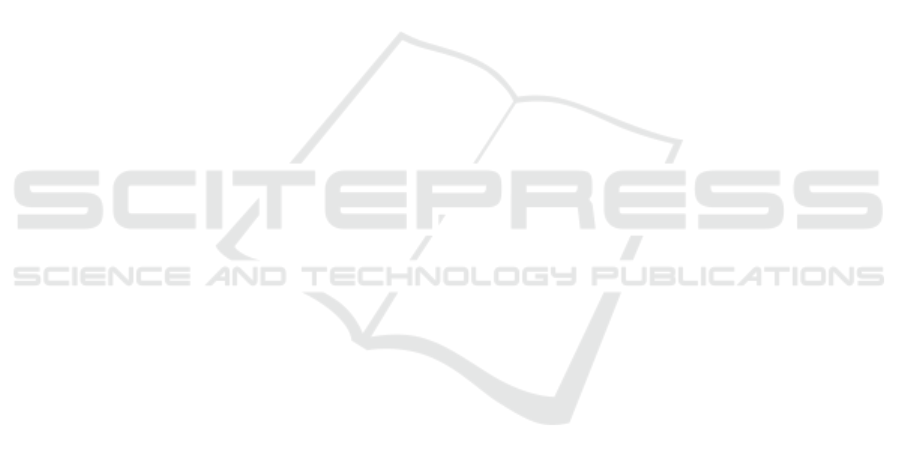 Simplified Closed Form Numerica
l Approaches to Predict Natural
Rubber Behavior under Sulfur Curing in Standard Rheometer Tests
Marco Brotto
1
, Gabriele Milani
2
and Federico Milani
1
1
CHEM.CO Consultant, Via J.F.Kennedy 2, 45030 Occhiobello (RO), Italy
2
Technical University in
Milan, Piazza Leonardo da Vinci 32, 20133 Milan, Italy
Keywords:
Rubber Vulcanization, NR,
Numerical Model, Kinetic Approach.
Abstract:
In this paper, a complex numer
ical and a simplified mathematical closed form approach with robust kinetic
base are proposed to interpret NR sulfur vulcaniza
tion. A preliminary phase of preparation of meta-
rheometer curves from few experimental
data may be necessary to have at disposal the whole curve to fit
with the model when experimental data at disposal are a few. Then, on such data (either experimental or
artificially generated) partial reaction kinetic constants characterizing the vulcanization process within the
models proposed are derived. When
needed, meta-data are obtained usi

ng a direct C2 natural cubic spline
interpolation of the rheometer curve, which proved to fit the experimental data well. Both the presence and
absence of reversion are discussed and how they are
reflected in the model calculations. The chemical
schemes, translated mathematically into differential equations systems, are suitably re-arranged to derive
single analytical equations, which represents the cro
sslinking degree evolution vs

time. The parameters of
the single equations may be de
termined setting the kinetic constants of

the chemical model by means of best
fitting in the first model (more complex) and with the di
rect solution of a non linear system of equations in
the second (simplified) approach. The major improveme
nt of the second procedure here proposed is to
utilize some ad hoc values for the kinetic constant
s that do not necessarily require an optimization
algorithm, thus by-passing the usage of
a least squares minimization routine.
1 INTRODUCTION
Sulphur vulcanization mayb
e represents the most
popular technique to cure both natural rubber (NR)
and its synthetic counterpart (IR), as well as for
other synthetic rubbers such as polybutadiene (BR),
styrene–butadiene rubber
(SBR), nitrile rubber
(NBR), butyl rubber (IIR), and ethylene–propylene–
diene rubber (EPDM), only
to indicate the most
important in the market. In general, it is commonly
accepted that vulcanization takes place roughly into
three steps: induction, crosslinking and post
crosslinking. The idea comes from the macroscopic
interpretation of what happens to a sample during
controlled temperature curing conditions in the
rheometer chamber. The rheometer curve, which is
simply the measure of the torque resistance of a
sample subjected to fixed temperature cure at
increasing time, typically exhibits an initial plateau
with low and slightly decreasing torque, a rapid
crosslinks formation with a significant torque
increase and eventually a final degradation, i.e. a
torque decrease, at suffi
ciently large vulcanization
times, usually denoted with the term "reversion".
Reversion is a key distinctive aspect of the
vulcanization with sulphur and, from a macroscopic
point of view, consists in a remarkable decrease or
rubber vulcanized properties at the end of the curing
process. It depends on a series of concurring factors,
the most important being rubber type, its structure,
% of double bonds see (Milani and Milani, 2012),
presence of additives, in particular the accelerators,
and co-adjuvants, as well as vulcanization
temperature.
In the paper, two numerical models to interpret
natural rubber vulcanization with reversion are
presented: a complex and a simplified one. Both of
them have robust kinetic base. A preliminary phase
of preparation of meta-rheometer curves from few
experimental data may be necessary to have at
disposal the whole curve to fit with the model when
experimental data at disposal are a few. In this latter
case, meta-data are obtained using a direct C2
natural cubic spline interpolation of the rheometer
141
Brotto M., Milani G. and Milani F..
Simplified Closed Form Numerical Approaches to Predict Natural Rubber Behavior under Sulfur Curing in Standard Rheometer Tests.
DOI: 10.5220/0005013401410147
In
Proceedings

of

the

4th

International

Conference

on

Simulation

and

Modeling

Methodologies,

Technologies

and

Applications

(SIMULTECH-2014),
pages 141-147
ISBN: 978-989-758-038-3
Copyright
c

2014 SCITEPRESS (Science and Technology Publications, Lda.)