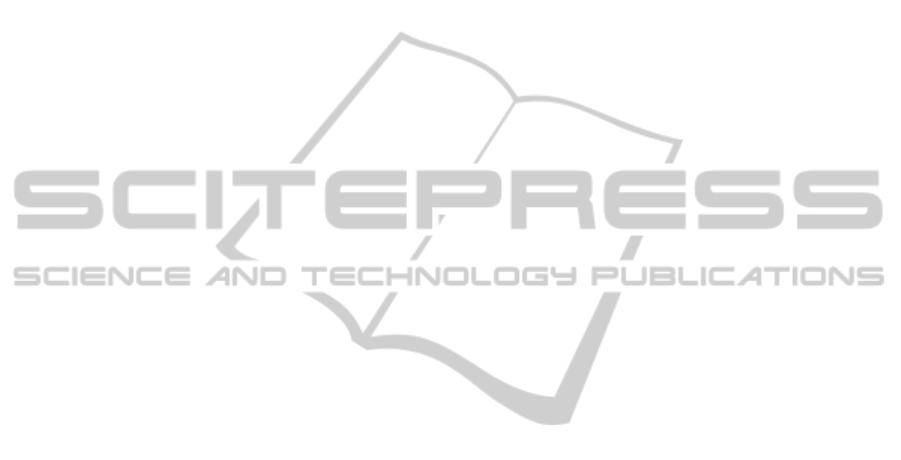 REFERENCES
Acquisti, A., 2010. The economics of personal data and
the economics of privacy. OECD. Retrieved from
http://www.heinz.cmu.edu/
~acquisti/papers/acquisti-
privacy-oecd-22-11-10.pdf
Al-Debei, M. M., Avison, D., 2010. Developing a unified
framework of the business model concept. European
Journal of Information Systems, 19(3), 359–376.
Anderson, C., 2009. Free: The
Future of a Radical Price.
Hyperion.
Armstrong, M., 2006. Competiti
on in two-sided markets.
The RAND Journal of Economics, 37(3), 668–691.
doi:10.1111/j.1756-2171.2006.tb00037.x
Ballon, P., 2007. Business modelling revisited: the
configuration of control and value. Info, 9(5), 6–19.
doi:10.1108/14636690710816417
Ballon, P., 2009. Platform Ty
pes and Gatekeeper Roles:
the Case of the Mobile Communications Industry.
Presented at the Summer Conference on CBS-
Copenhagen Business
School, Denmark.
Berg Insight AB., 2013. Mobile Location-Based Services
– 7th Edition.
BI-Intelligence, 2013. Location Data Is Transforming
Mobile - Business Insider. Retrieved March 31, 2014,
from http://www.businessins
ider.com/location-data-is-
transforming-mobile-2013-4
Carambla. (n.d.). Carambla, Pa
rk Smartly. Retrieved April
23, 2014, from http://carambla.com/
Chen, P.-T., Lin, Y.-S., 2011.
An Analysis on Mobile
Location-based Services. Retrieved from
http://www.ipcsit.com/vol16/17-ICICM2011M041.pdf
Chesbrough, H., Rosenbloom, R., 2002. The role of the
business model in capturing value from innovation:
evidence from Xerox Corporation's technology spin-
off companies. Industrial and Corporate Change,
11(3), 529–555. doi:10.1093/icc/11.3.529
Choudhury, T., Quigley, A.,
Strang, T., Suginuma, K.
(Eds.)., 2009. Location a
nd Context Awareness (Vol.
5561). Berlin, Heidelberg: Springer Berlin Heidelberg.
Retrieved from http://www.sp
ringerlink.com/index/10.
1007/978-3-642-01721-6
Cortade, T., 2006. A Stra
tegic Guide on Two-Sided
Markets Applied to the ISP Market. MPRA Paper.
Retrieved from http://ideas.repec.org/p/pra/mprapa/
2602.html
Couts, A., 2013a. How data brokers profit off you without
your (or the law's) knowledge | Digital Trends.
Retrieved April 23, 2014,
from http://www.digital
trends.com/web/its-a-data-
brokers-world-and-we-just-
live-in-it/
Couts, A., 2013b. Forget "privacy," we need a new term
for control of our online lives | Digital Trends.
Retrieved April 23, 2014,
from http://www.digital
trends.com/opinion/forget-privacy-we-need-a-new-ter
m-for-control-of-our-online-lives/
Cusumano, M. A., 2010. Stay
ing Power: Six Enduring
Principles for Managing Strategy and Innovation in an
Uncertain World (Lessons from Microsoft, Apple,
Intel, Google, Toyota and
More). Oxford University
Press.
Dailey, K., 2013. Should online jokes be criminal? BBC
News Magzin Online. Retr
ieved from http://www.bbc.
co.uk/news/magazine-23188875
Electronic Privacy Information Center. (n.d.). Electronic
Privacy Information Center. Privacy and Consumer
Profiling.
Foursquare. (n.d.). Foursqua
re for Business. Retrieved
April 23, 2014, from http:/
/business.foursquare.com/
Glympse Inc., 2012. Glympse.
Company web profile.
Retrieved August 29, 2013, from www.glympse.com
Gohring, N., 2013. Google picks up team that built
Android data-collection t
ool. CITEworld. Retrieved
June 27, 2013, from http://
www.citeworld.com/mobile
/21714/google-picks-data
-collection-team
Gschwandtner, F., 2013. Interview with Gschandtner,
Runtastic CEO. Research
2Guidance. Retrieved
October 21, 2013, from ht
tp://www.research2guidanc
e.com/
Hawkins, R., 2001. The Busi
ness Model as a Research
Problem in Electronic Co
mmerce, Socio-economic
Trends Assessment for the digital Revolution (STAR)
IST Project (Issue Report No. 4). Brighton.
Hildebrandt, M., O'Hara, K., Waidner, M., 2013.
Introduction to The Value of Personal Data - Was ist
Aufklärung in the Age of Personal Data Monetisation.
In Digital Enlightenment Yearbook 2013. IOS Press.
Hill, K., 2013. Data Broker
Was Selling Lists Of Rape
Victims, Alcoholics, and "Erectile Dysfunction
Sufferers" - Forbes. Retrieved April 7, 2014, from
http://www.forbes.com/sites/kashmirhill
Lee, T., 2005. The impact of perceptions of interactivity
on customer trust and transaction intentions in mobile
commerce. Journal of Electronic Commerce Research,
6(3), 165–180.
Levijoki, S., 2001. Privacy vs Location Awareness.
Department of Computer Scie
nce, Helsinki University
of Technology. Retrieved
from http://www.tml.hut.fi/
Opinnot/Tik-110.501/2000/papers/levijoki.pdf
Milne, G. R., Culnan, M. J., 2004. Strategies for reducing
online privacy risks: Why consumers read (or don't
read) online privacy notices. Journal of Interactive
Marketing, 18(3), 15–29. doi:10.1002/dir.20009
Norberg, P. A., Horne, D. R., Horne, D. A., 2007. The
Privacy Paradox: Personal Information Disclosure
Intentions versus Behaviors. Journal of Consumer
Affairs, 41(1), 100–126. doi:10.1111/j.1745-
6606.2006.00070.x
Phelps, J., Nowak, G., Ferrell, E., 2000. Privacy concerns
and consumer willingness to provide personal
information. Journal of Public Policy & Marketing,
27–41.
Pollach, I., 2007. What's Wrong with Online Privacy
Policies? Communications of the ACM, 50(9), 103–
108. doi:http://doi.acm.org/10.1145/ 1284621.1284627
Rao, B., Minakakis, L., 200
3. Evolution of Mobile
Location-based Services.pdf. Communications of the
ACM, 46(12), 61–65.
LocationData-ATrade-offbetweenControlandValue-BusinessModelImplications
187