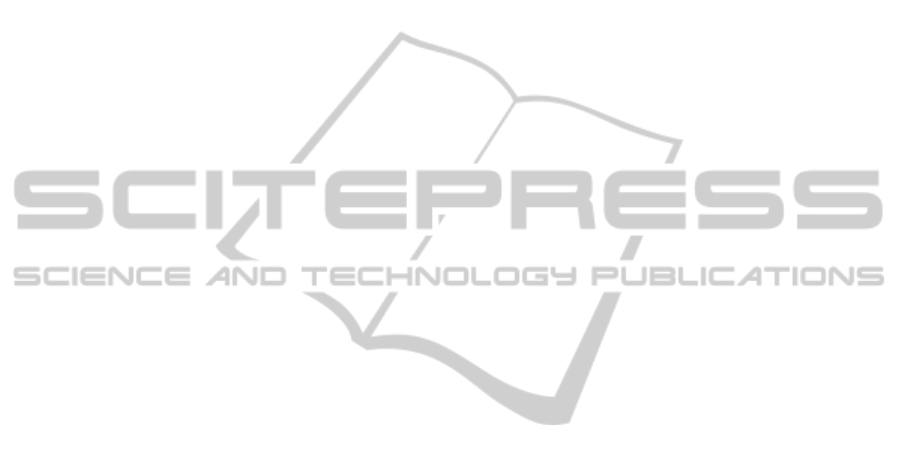 4 EXTENDING THE UML
METAMODEL FOR USE CASES
4.1 Introduction
After discussing temporal relations in the context of
use case models, this section proposes an extension
to the UML metamodel for use cases, in order to
empower it with temporal use case relations, and for
enabling modeling use cases at a very detailed level,
by associating use cases to
specific features in their
subject classifiers.
4.2
Discussing Temporal Relations in
the Context of Use Case Models
In the following discussion, we will use the term top
level use case to refer to an independent use case
directly linked to an actor (Cruz & Faria, 2010;
Cruz, 2014). Top level use
cases are not included
and do not extend any other use case. Conversely,
they may include and be extended by other use
cases, just as any other use case can.
Task models and use case models have different
goals, namely to model user and system tasks within
an interaction, for the former, and to model the
functions made available by the system to its users,
for the latter. Use case models aim, also, to constrain
the interactions' context, namely the way the system
and the user interact. Nevertheless, UML does not
address task modeling, being the use case model the
most appropriate way of approximating it. Despite
that, use case models do not comprise temporal
relations as the ones seen in task models.
The top level node (root) of a task model,
however, may roughly correspond to a top level use
case. Subsequently, a task model (tree) decomposes
its root into detailed sub-tasks, specifying how these
are temporally related to perform the root task. Each
sub-task can be further decomposed into more sub-
tasks. A task can be the user's or the system's
responsibility.
A top level use case, or any other use case, may
be decomposed into other use cases that may be
included in, or may extend, the first one. Included
and extending use cases decompose the including
use case functionality into sub-functions. UML
offers no way of orchestrating those use cases, either
by having a use case enable or disable another, or by
providing a set of alternative use cases.
While use case inclusions are mandatory
behaviors (sub-functions) that must be instantiated
when performing the corresponding top use case,
extension use cases are commonly understood as
being optional use cases, if they don't have a
condition, or conditional use cases, when a
triggering condition is set.
In a use case model, all use cases directly
available to an actor, are av
ailable in parallel to any
user playing the role of the actor. So the user may
always choose the use cas
e within which he/she
wants to interact with the system. So directly
accessible use cases are inherently concurrent, and
may happen in parallel or in any order (although
through pre- and post-conditions the modeler is able
to constrain order or parallelism/concurrency).
Although, while specifyin
g a use case through an
activity model, it is possible to specify the forking of
parallel activities and the synchronization of
activities, synchronization between use cases is not
possible to model in a use case model.
Use case iteration or finite iteration do not make
sense, as a use case can be performed any number of
times. Despite that, UML allows to define
multiplicity in an Actor-UseCase association,
enabling a one-to-many association between an
Actor and a UseCase, meaning that the actor may
initiate the use case behavior iteratively.
Optional and conditional use cases may already
be modeled with use case
Extend

relation.
From this discussion, follows that the use case
model expressiveness could extremely benefit from
the following temporal relations:

Use case enabling, with or without
information passing: this would allow
imposing an order on included or extending
use cases;

Use case deactivation, and

Use case choice: this would allow some types
of alternative scenarios being modeled directly
in the use case model.
The following subsection proposes a UML
metamodel extension for enabling the new temporal
use case relations referred to above.
4.3
New Use Case Relations
Figure 3 illustrates the proposed additions to the
UML metamodel for use cases. The defined
metamodel extension adds three new use case
relations.
The
Enabling
relation may be defined between
two use cases included within another use case that
sets a common context. Only when the enabling use
case is performed, the enabled use case may be
performed by the actor accessing them. This is
equivalent to the following OCL precondition in the
enabled use case, assuming that a
BehavioredClassifier method
isperformed()

exists,
RefiningUseCasesthroughTemporalRelations
99