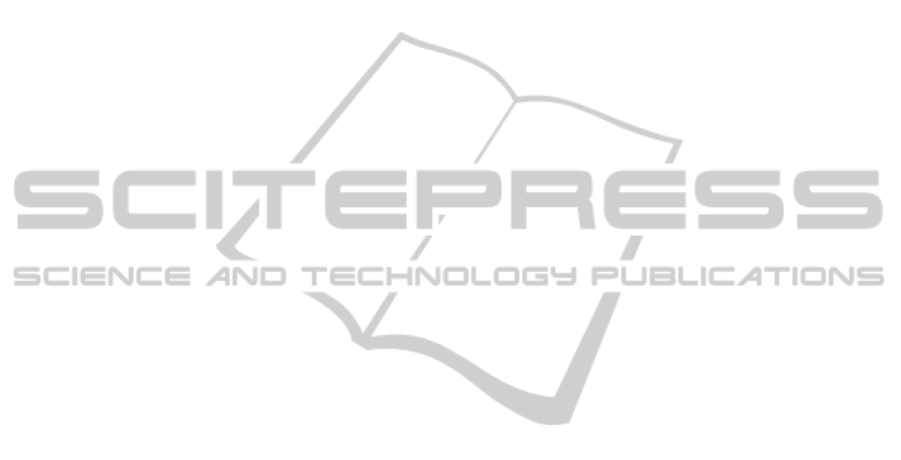 and aiming to recognise a communication point
where the user stands, the computer could extract
opinions and emotions expressed by user utterances.
In the case of spoken interaction, the features of
speech can be used in addition. Still, automatic
recognition of coordinate
s of communicative space
remains for the further work.
The most important phase of a telemarketing call
is a clerk's
argumentation
for taking a training
course. Arguments of sales clerks are presented as
assertions and customers can accept or reject them.
In our analysed dialogues
, the customers typically
accept the assertions of clerks – it shows that the
clerks succeed to choose the
'right' arguments (Koit,
2014). Still,
B
's accept is usually followed by a
counterargument. The ar
gumentation chain looks
like
1
1
+ counterargument
1
…
n
n
+ counterargument
n.
The situation is different when
B
is driving to a
negative decision (as in the example analysed in the
previous section). In this case,
B
does not accept A

's
arguments and takes the initiative starting to present
assertions/counterarguments herself.
A
always
accepts
B
's assertions but he still provides his
arguments as additional information. The
argumentation chain looks like
1
1
+ counterargument
1
2
+ argument
2
2
+
counterargument
2
…
n
+ argument
n
n
+
counterargument
n
.
Therefore, we can see that the general structure
of actual dialogues corresponds to the model of
dispute presented in section 2.
What can we learn from
the analysis of human-
human disputes for implementation of dispute on the
computer? A good way seems to follow the sales
clerks' strategies: take and hold the initiative and
propose 'obvious' arguments for the requested
action – the statements that do not provoke the
partner's rejection but accept
. In order to have such
arguments at disposal, it is necessary to know as
possible more about the partner in relation to the
requested action. That is
the reason wh

y explanation
of the customer's needs is a necessary phase in our
analysed telemarketing calls. Still, both a sales clerk
and a customer are restricted when communicating
because both they are official persons who represent
their institutions and therefore, have to play certain
roles. A sales clerk who is interested in selling
training courses has to keep a fixed communication
point and a fixed strategy. A customer has more
freedom: she may defend her negative decision or
also attack the clerk's pr
oposal. She may vary her
features of communication, e.g. change the intensity
from peaceful to vehement or go over to
confrontation instead of collaboration.
Our dialogue corpus does not yet contain more
different kinds of disputes although it would be
interesting to look for communicative strategies
expressed e.g. in quarrels and to study how the
participants are moving in the communicative space
when having a quarrel. Still, the scenario where the
computer plays the role of
an official person who
behaves cooperatively, politely, friendly, etc. is
more realistic for implementation.
5 CONCLUSIONS
We study dialogues in a natural language where one
participant (initiator of interaction,
A
) has a
communicative goal that the partner (
B
) will decide
to do an action
D
. If

B

's communicative goal is
opposite ("do not do
D
") then the participants are
involved into dispute. When reasoning about doing
D
,
B
considers different positive and negative
aspects of
D
. If the positive aspects weigh more than
negative then the decision will be "do
D
". On the
contrary, if the negative aspects weigh more the
decision will be "do not do
D
". Initiator

A

chooses a
suitable communicative strategy in order to
influence
B
's reasoning and achieve the positive
decision: he stresses positive and downgrades
negative aspects of doing
D
. Different arguments for
doing
D
are presented in a systematic way, e.g. A
stresses time and again usefulness of
D

. Still, if

B
takes over the initiative then
A
can also act
passively, only averting the (counter)arguments
presented by
B

and not stressing any positive aspect
of the action.
When interacting, the participants are moving in
communicative space which can
be characterized by
a number of features (coordinates) such as social
distance between the partners (far between
adversaries, near between friends), intensity of
communication (peaceful, vehement), etc. We
represent values of the coordinates as -1, 0 or +1.
We analyse human-human telemarketing calls
where a sales clerk of an educational company
proposes training cour
ses to a customer who
typically does not want to buy any course. When
starting dispute, the sales clerk determines an initial
CommunicativeStrategyinaFormalModelofDispute
495