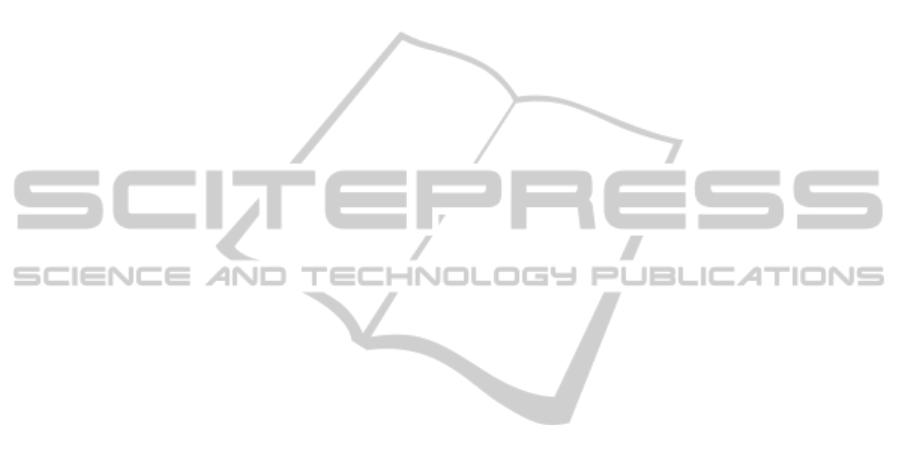 agents have individual satisfaction function formed
by the set of criteria and bonus/penalty function. It
will be shown that in the developed method the
schedule is considered as an un-stable equilibrium
(consensus) of agents interests in dynamically self-
organized network of demands and supply agents
which demonstrates a "swarm (emergent)
intelligence" phenomena represented by
spontaneous autocatalitical reactions and other not-
linear behaviours.
In the fourth and fifth parts of paper multi-agent
platform for adaptive
resource scheduling and
optimization will be presen
ted and it will be shown
that multi-agent technology provides a generic
framework to research and develop various
concepts of "Swarm Intelligence" for real time
adaptive event-driving scheduling and optimization.
In the sixth part the developed approach to
evaluate the adaptability of "Swarm Intelligence" by
measuring the value and transition time from one to
another unstable state in case of disruptive events
processing will be presented. It will be shown that
measuring adaptability helps to manage self-
organization processes in systems and provide better
quality and efficiency of real time scheduling and
optimization.
In conclusions the results of first experiments
and future steps of research will be discussed.
2 REAL-TIME RESOURCE
MANAGEMENT AND BRIEF
OVERVIEW OF SCHEDULING
AND OPTIMIZATION
METHODS
The main feature of real time scheduling and
optimization methods - to produce a result in the
specified moment of time or
time interval, reacting
to unpredictable external and internal, constructive
or destructive events (new order coming, order is
cancelled, resource unavailable, etc).
The quality and efficiency of decision making in
resource scheduling and optimization process can be
influenced by the number of factors: the intensity of
events flow, the number and current state of
resources, individual specifics of orders and
resources, time interval between the events and
processing time for events, productivity of resources
and many others. As a result new orders can be
processes quickly in open time slots or may generate
conflicts which need to solved by shifts, reallocation
or swaps of previously allocated, scheduled and
optimized orders or some not so important orders
may be dropped-out from schedule and will wait
new opportunities to be processed or re-negotiation
with clients. Resources allocation, scheduling and
optimization should work in such a way that arrived
tasks deadlines are ensured.
This requirement can be
achieved through adaptive,
dynamic reschedule only
part of plan that is affected by the new event.
One of the main problem of classical methods
and algorithms (Pinedo, 2008, Leung, 2004, Binitha,
2012) is that complexity of scheduling with new
criteria grows exponentially. This makes their
applications very limited in practice. Many heuristic
methods allow to obtain not entirely optimal solution
but close to optimal within a reasonable time.
Despite the use of the statistic methods in
optimization tasks, most of these systems are
centralized and deterministic. Nevertheless, hybrid
heuristic algorithms are developed that integrate
traditional dispatching rules with genetic, neural,
swarm and other approaches (Laha, 2008, Burke,
2013). Obvious disadvantages of the centralized
methods of scheduling and optimization resource
management lead to development other approaches,
in particular distributed problem solving methods.
Bio-inspired evolutionary (genetic and swarm)
algorithms are applied
both in centralized and
decentralized systems. They have proved to be more
useful, reliable and generic scheduling and
optimization tool for business. Their application in
the scheduling systems will probably grow and
progress quickly. However, there are also many
issues that lead to the fast growing complexity of
computations, large number of non-productive
iterations and no guarantees for good optimum
search.
As a result the well-known software systems for
enterprise resource scheduling and optimization such
as SAP, BAAN, i2, Manugistics, Galaxy and others,
do not allow to rebuild the schedules in real-time
because they usually work in a batch mode and not
able to support adaptive changes of the schedule
with new events in real-time.
One of new approaches is based on bio-inspired
distributed problem solving of resource scheduling
problems based on multi-agent technologies with
economic reasoning (Leitao, 2011). This approach
can combine benefits of bio-inspired, DCOP and
virtual market methods based on multi-agent
technology and is designed to support self-
organization of schedules to provide flexibility in
event processing without full stop and re-start of
solution. Firstly, virtual market interpretation of the
MAS on the basis of holoni
c architecture (Skobelev,
ICAART2015-InternationalConferenceonAgentsandArtificialIntelligence
518