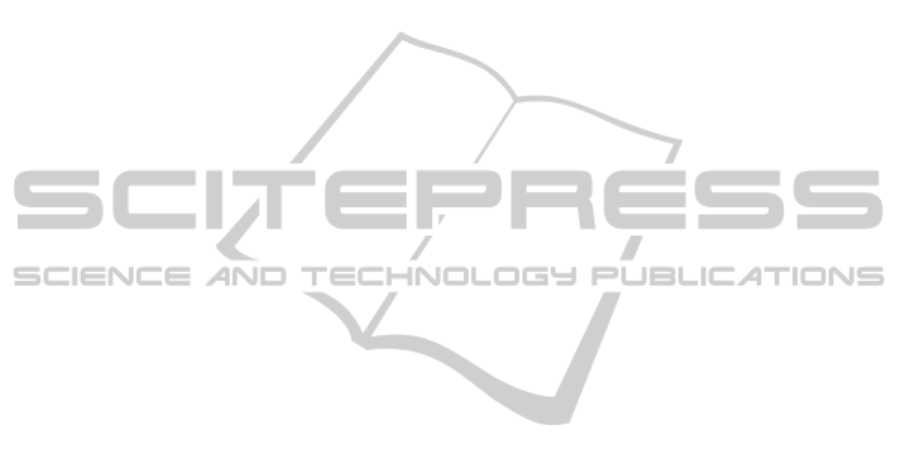 application process in a case study while Section 5
discusses the case study results. Finally, Section 6
shows our conclusions and future work.
2 BACKGROUND
Individual knowledge is necessary for the
development of the organizational knowledge
(Bhatt, 2001). Knowledge within an organization is
a collection of knowledge, experiences and
information which people or groups use to carry out
their tasks (Vasconcelos et al
., 2005). In this section,
we present the concepts that we applied as
theoretical basis for this work.
2.1 Knowledge Management
The human resources is the main asset of many
companies where knowledge has to be preserved and
passed from the individual to the organizational
level, allowing continuous learning and
improvements (Lindvall et al., 2003). Companies
generally understand the term "knowledge" as
codified information with a high proportion of
aggregated human value including perception,
interpretation, context, experience and wisdom
(Davenport and Völpel, 2001).
Davenport and Prusak (1998) placed the
knowledge in three distinct items: data, information
and knowledge. Data is a group of distinct facts and
goals related to events. In
formation aims at changing
the way in which the receiver sees something,
exercising some impact on his/her judgment and
behavior. Knowledge is the fluid mixture of
condensed experience, values, contextual
information and experienced insight which gives us
a structure to the evalua
tion and incorporation of
new experiences and information (Davenport and
Prusak, 1998).
Nonaka and Takeuchi (1995) characterized
knowledge into two types: explicit and tacit. Explicit
or codified knowledge can
be articulated in formal
or textual language. Tacit knowledge is the personal
knowledge, incorporated to the individual
experience and which involves intangible factors
(e.g. personal beliefs, perspectives and value
systems).
Knowledge Management is a method that
simplifies the process of sharing, distributing,
creating and comprehending a company's knowledge
(Bjørnson and Dingsøyr, 2008). Its goal is to solve
problems regarding the identification, localization
and usage of the knowledge (Rus and Lindvall,
2002). Furthermore, Knowledge Management is
concerned with aspects regarding how to collect
and/or make explicit the e
xperiences of the projects
to be used by others (Dingsøyr et al., 2001).
In the case of finished projects, we can
remember the experiences that the participants had
during the project. Therefore, such knowledge can
be reutilized. One approach to guarantee the
collection of such experiences is through the Post-
mortem Analysis.
2.2 Post-mortem Analysis
Post-mortem analysis is the most common name
given to retrospective analysis (Myllyaho et al.,
2004). Post-mortem is the activity of gathering
knowledge which can be orga
nized for a project that
is in its final stage or finished (Dingsøyr, 2005). The
goal of a Post-mortem must be to learn not to
evaluate. In this sense, an evaluation can make
people restrain their experiences because they might
think that sharing such experiences could be
embarrassing (Desouza et al., 2005).
There are many ways to apply a Post-mortem
Analysis. Dingsøyr (2005) shows two different
proposals of how to conduct a Post-mortem in small
or medium companies:
1.
Post project review process by Neal Whitten: (1)
Declare intent
– send a message to all
participants indicating that a Project
retrospective meeting will be made; (2)
Select
participants
– the key project participants must
be selected; (3)
Prepare for workshop
– the
participants must prepare a presentation
answering a series of question such as: "What
was the productivity level achieved by your
task?"; (4)
Conduct workshop

– the workshop
must take from one to two days, the participants
present their answers and a list of possible
improvements regarding the project; (5)
Present
results
– the results of the post-mortem are
presented to the project
leaders and then, to all
project members; (6)
Adopt recommendations
– A post-mortem report is created, containing all
the information of the workshop and
recommendations to the project leaders.
2.
Retrospective Meeting by Collison and Parcell:
(1)
Call to the meeting

– right after the Project
ends, the participants are summoned; (2)
Invite
the right people
– the key people are selected by
priority; (3)
Appoint a facilitator
– a person
who is not close to the project is chosen to
conduct the meeting; (4)
Revisit the objectives
and deliverables of the project
– find the
ICEIS2015-17thInternationalConferenceonEnterpriseInformationSystems
154