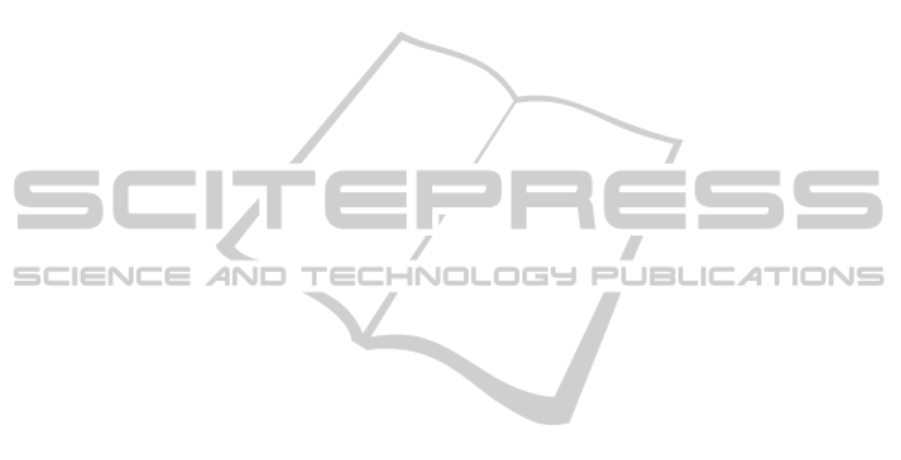 is a Multi-Agent System focused on contract
negotiation, monitoring and Virtual Organization
evaluation. Although it provides some appealing
features (e.g., SLA template storage, partner profile
catalogue), it is primarily limited to Enterprise
Resource Planning Systems (ERP). Despite the high-
level of expressivity, those approaches do not offer
the best suitability to machine processing. Another
drawback is their difficult integration with
documents that traditionally describe Web Services,
as WSDL (Christensen et al., 2001).
XML-based implementations, more amenable to
be machine-readable have emerged, such as the
WSLA framework (Keller and Ludwig, 2002),
firstly introduced into the not anymore available
Web Services ToolKit (IBM Corp., 2006), for
defining and monitoring SLAs for Web Services. It
offers an extensible language and a runtime
architecture comprising several SLA monitoring
services, which may be outsourced to third parties to
ensure maximum objectivity. WSLA language main
elements are: subjects,
services and obligations,
SLOs, action guarantees. A
lthough WSLA allows
defining, negotiating, deploying, monitoring and
enforcing SLAs, it has some limitations: 1) contracts
signed by only two parties; 2) no ways to describe
over-/under-achievement of contract obligations; 3)
small support to corrective management actions.
Cremona architecture (Ludwig et al., 2004), by
IBM, is a SLA middleware supporting contracts
monitoring, with a three-level architecture but it
does not offer decision-making capabilities based on
agreement terms and does not support workflow
handling for service interactions.
The Open Grid Forum (OGF) proposed the Web
Service Agreement (WS-Ag
reement) (Andrieux et
al., 2007) as a protocol to establish agreements
between providers and consumers, built on top of
Cremona. It is detached by WSLA in order to meet
the need for a standard by the OASIS organization
(OASIS, 2014). It allows describing agreement
contexts and a set of attributes for a specific service
(i.e., name; context; Service Description Terms,
SDT; guarantee terms; constraints). It allows
customers to ask for service requirements via XML
files and providers to eval
uate available resources.
However, it does not allow to model third parties'
contributions and no metrics are available for
monitoring service choreographies.
A widely agreed, stan
dardized model would
enable to apply templates to every type of contracts
and SLAs, and to categorize contract terms for
different service domains. Therefore, based on
WSLA and WS-Agreement, in (Stamou et al.,
2013.10) a SLA digraph model (where nodes and
edges represent SLA content) for automating SLA
formulation and data handling was proposed,
tailored to SLA data management over distributed
web resources. The model was tested in (Stamou et
al., 2013.6) in a SOA client-server scenario, where
the server behaves as a cloud service marketplace
using SLA templates for se
rvice offers. Customers
submit their requirements over HTTP and the
marketplace returns SLA templates matching the
requests. The representation of SLA is broader, it
includes e-business outsourcing contracts (Ward et
al., 2002) and inter-organizational scenarios, where
service and contract compositions occur, such as
Cloud Computing. Modelling and monitoring
aspects related to service chains and networks in
many business ecosystems are usually based on
graph models. BPMN (Dijkman et al., 2008) models
represent another viable alternative, due to their
suitability to be translated in BPEL (Xiang et al.,
2004) but are effective for domain-skilled
professionals, thus limiting their usage for non-
technical stakeholders. At the moment there are no
significant attempts to model service chains in Cloud
Computing taking into account stakeholders
perspectives. Moreover, researchers have focused
their investigations on the Quality of Service (QoS)
composition (Ben Mabrouk et al., 2009), (Cardoso et
al., 2004) on modeling dependability among SLAs
(Bodenstaff et al., 2008), or on aggregation patterns
of SLAs (Ul Haq and Schikuta, 2010). These
approaches consider metric
composition or abstract
aggregation patterns, but none so far has
investigated on how to co
mpose specific features of
contract and SLA (e.g., working windows, start/end
date, guaranteed calendar), together with QoS
values. Indeed, SLA standardization policies are still
in their infancy, thus providing IT professionals with
just static or semi-structured information.
This relevant issue is related with the entire SLA
data management process (Stamou et al., 2013.10)
but also involves service
elements (e.g., metrics,
descriptions, provisioning
guarantees). SLA content
belongs to several domains, and various
vocabularies of provisioning terms represent a
primary cause of semantic and structural SLA
heterogeneity, which complicates comparison and
hinders SLA handling in distributed service markets
(Stamou et al., 2013.10). Therefore, we believe that
the digraph model employed in (Stamou et al.,
2013.6), as well as the WS
LA framework, represent
a suitable foundational base for our approach.
ExtendingWSLAforServiceandContractComposition
309