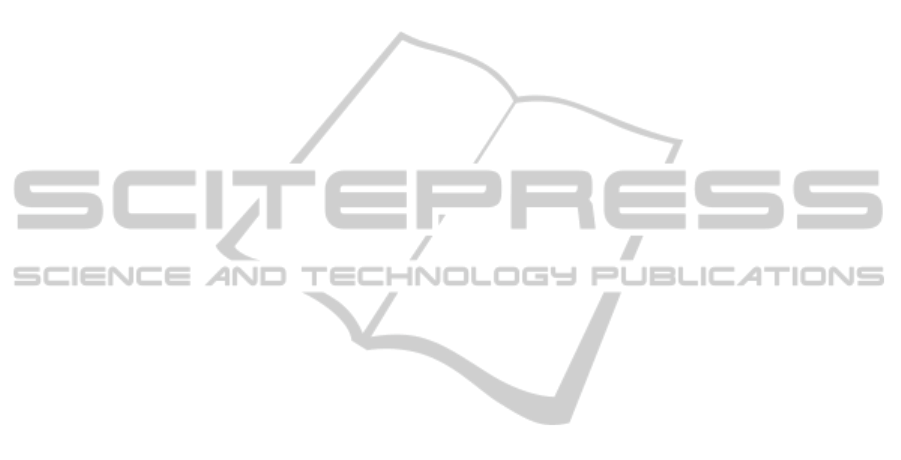 how, in turn, CS stimulates customer behavioral
outcomes in favor of the current and future business
of the service provider.
Service recovery, moreover, has been an
interesting area for practitioners and marketing
scholars for years (Kau & Loh 2006; Zhou et al.
2013).
This study examines the focal determinants of
fairness based on Greenberg's (1993) taxonomy of
organizational fairness and their influence on SRS.
The two distinct fairness dimensions are structural
and social fairness. Figure 1 presents the conceptual
model and hypothesized relationships in this study.
The service fairness (structural and social) of the
provider would then positively impact the SRS of
the customer which, in turn, favorably influences the
customer behavior intensions in three directions: (1)
to continue with the software, (2) to propagate
positive word-of-mouth (WOM), (3) to give honest
feedback to the provider a
nd external agencies, such
as consumer protection organizations. In a previous
paper, a similar chain of effects was evident in cases
where the service was performed correctly
(Lawkobkit & Larpsiri 2014).
2 LITERATURE REVIEW AND
HYPOTHESES
2.1
Service Recovery Satisfaction
Levesque and McDougall defined satisfaction as the
"overall customer attitude towards a service
provider" (Levesque & McDougall 1996, p.14). It
means the customer's overall judgment on the
service provider (McDougall & Levesque 2000) that
a product or service itself, or the product or service
feature, is providing a level of under or over
fulfilment (Tronvoll 2011). A service failure occurs
whenever the service provider fails to deliver his
services as expected by the consumer (Kelly &
Davis 1994). A service failure is basically a flawed
outcome that might indicate a breakdown in
reliability (Berry & Parasuraman 1991).
In the computing area, customer SRS can be
defined as the end-user's perception when
interacting with a specific application, including
perception, toward service failures and CS or
dissatisfaction with the or
ganization's approach to
service recovery (Kwok et al. 2009).
Service failures and recoveries and their
determinants have been studied in different contexts
such as public and private service delivery (Zhou et
al. 2013) and can enhance service quality and avoid
negligence (Kuo et al. 2011).
Previous research studied many factors
influencing SRS such as recovery and order (time)
(Boshoff 1997), redress and responsiveness (Hocutt
et al. 2006), distribution, procedural and
interactional justice (Choi & Choi 2014). Past
research has used the term 'justice' and 'fairness'
interchangeably. Here, the term 'fairness' is used for
the purpose of consistency.
Previous research shows that service recovery
justice for customers affects their level of
satisfaction (Kuenzel & Katsaris 2009). SRS can
bring several benefits such as positive WOM and re-
purchase intention (Tax & Brown 1998).
The literature suggests that fairness could play a
significant role in service failure and recovery
(Lawkobkit & Larpsiri 2014; Yang & Peng 2009). In
service management, perceptions of fairness are
important antecedents of recovery satisfaction and
lead to recovery satisfaction (Lawkobkit &
Kohsuwan 2012).
The level of SRS results from many factors
although these are all gro
unded in the customer's
experience of the applicati
on, of the services taken
and the interaction with
their service providers.
Therefore, improving the level of CS would be a
very important goal to the service provider.
2.2
The Focal Determinants of Service
Fairness and Service Recovery
Satisfaction
Organizational fairness is one of the important
factors that has been widely
studied also in the field
of organizational behavior (Colquitt et al. 2001).
Organizational fairness has al
so received attention in
the context of employee perceptions of fairness in
the workplace with regard to matters such as job
satisfaction, complaint handling, and human
research management (Folger & Greenberg 1985).
Organizational fairness may be defined as the
perception of fairness by an individual in the
working environment (Byrne & Cropanzano 2001;
Greenberg 1990). Greenberg's (1993) rudimentary
taxonomy highlights the distinction between the
structural and social dete
rminants of fairness. A
taxonomy is formed with two independent
dimensions: fairness (procedural and distributive),
and focal determinants (structural and social).
One of the major research areas in organizational
psychology has been focused on the concept of focal
determinants (Cropanzano 1993). Some prior
research has discussed focal
determinants in the area
TheInfluenceoftheProvider'sServiceFairnessontheCustomer'sServiceRecoverySatisfactionandonPositive
BehavioralIntentionsinCloudComputing
269