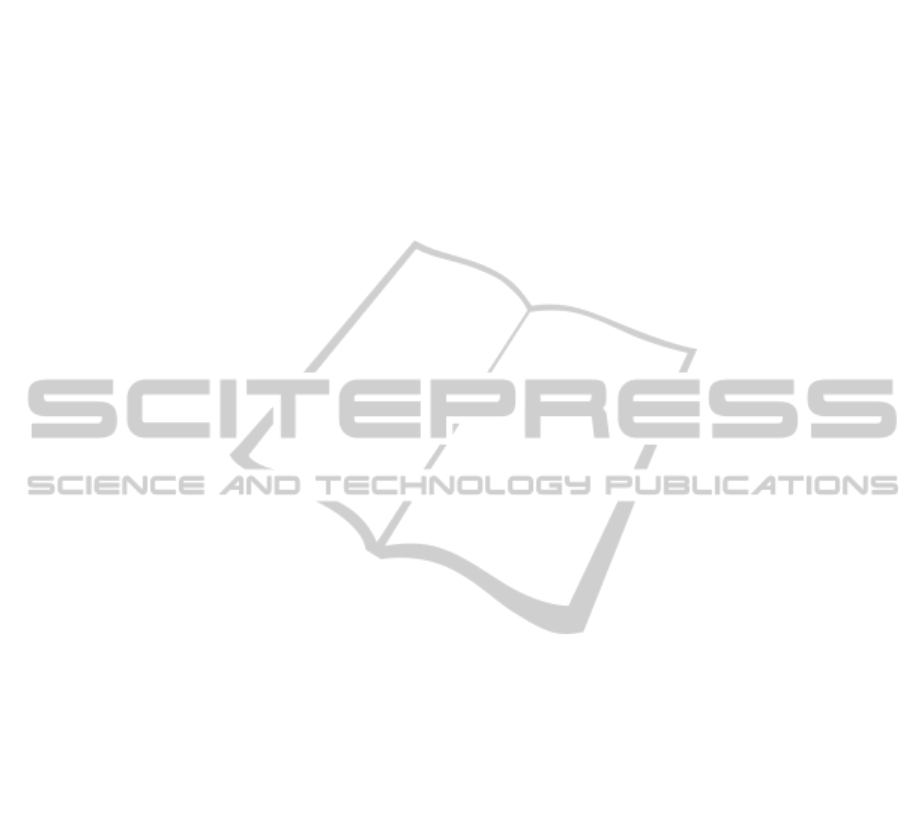 ability to explain what is being analysed (Andoh-
Baidoo et al., 2014). However, the diversity of
SSBI
tools and features are not trivial to use. As most of
users focus on consuming the information, while
others focus on producing the information.
Consequently, SSBI tools could be difficult to use
for some users or with a high risk to be overused by
other users (Eckerson, 2012).
The next-generation BI workforce needs also to
have 21
st
Century skills – collaboration or
teamwork, communication, ICT literacy, social or
cultural skills, creativity, critical thinking, problem
solving, productivity, learning to learn, self-
direction, planning, flexibility, risk taking, manage
conflicts and sense of initiative (Romero et al.,
2014). Additionally, there
are two methods that are
primarily used for the co
mpetency assessment: (1)
self-assessment, and (2) evaluation of results from
business simulation game by the instructors (Karl,
2013).
Therefore, the learning assessment for the BI
learning framework will be
categorised into three
parts as follows:
(1) self-assessment
– students are requested to
complete the questionnaires before and after playing
BI game. They evaluate themselves for BI skills and
21
st
Century skills.
(2) game results
– students should pass the
course or get a certificate,
as and when they are able
to run a business well. The game results also will be
used to compare between each group for discussion
or debriefing (Crookall, 2010).
(3)
SSBI usage

– students' level of BI skills
depend on how advance they are able to use SSBI
tools for data analysis as shown in the organisational
format of BI game.
6 CONCLUSIONS
Our BI learning framework provides a closed-loop
model started from the initial settings of business
parameters based on business strategy. All business
settings are stored in the ERP server, information
requirements and data marts are modelled,
developed and deployed in the data warehouse
server. Business analytics are performed in order to
make reasonable decisions and later students are
able refine their business model for the next cycle.
This closed-loop approach helps students to learn
to manage the performance of the business processes
and is able to align business goals and processes
consistently (Martin, 2014). Additionally, students
are able to understand the impact between each
business process because it involves human
intervention to improve the way decisions are made
(Kerremans et al., 2012).
We believe that the BI learning framework
provides a modern, integrated and easy-to-use
platform which will overcome the limitations and
challenges in learning
and teaching BI. Moreover,
students will improve their BI skills and 21
st
Century
skills through their learning process and have better
understanding how to use BI to support decision
making.
Furthermore, we are working on the integration
of more business scenarios into the framework, in
order to leverage BI maturity and improve 21
st
Century skills for students.
REFERENCES
Andoh-Baidoo, F., Villa, A.,
Aguirre, Y. and Kasper, G.
(2014). Business Intelligence & Analytics Education:
An Exploratory Study of Business & Non-Business
School IS Program Offerings.
Americas Conference
on Information Systems (AMCIS) 2014 Proceedings.
Aziz, M.Y. (2014). Business Intelligence Trends and
Challenges.
The Fourth International Conference on
Business Intelligence and Technology (BUSTECH)
Ben-Zvi, T. (2010). The efficacy of business simulation
games in creating decision support systems: an
experimental investigation.
Decision Support Systems
and Electronic Commerce,
49(1), 61-69.
Crookall, D. (2010). Serious
Games, Debriefing, and
Simulation/Gaming as a Discipline.
Simulation &
DSS 2.0 Conference. (2014).
"DSS2.0 – supporting
decision making with new technologies"
, 2-5 June
2014, Universite Pierre et Ma
rie Curie, Paris, France.
Retrieved from http://dss20conference.wordpress.com/
Eckerson, W. (2012). The secrets of Self-Service BI.
Blog:
Wayne Eckerson –
BeyeNETWORK,

June 1, 2012.
Retrieved from http://www.
b-eye-network.com/blogs/
eckerson/archives/2011/01/the_secrets_of.php.
Fang, R. and Tuladhar, S. (2006). Teaching Data
Warehousing and Data Mining
in a Graduate Program
of Information Technology.
Journal of Computing
Sciences in Colleges
, 21(5), 137-144.
Faria, A.J., Hutchison, D.,
Wellington, W.J. and Gold, S.
(2009). Developments in business gaming: a review of
the past 40 years.
Simulation & Gaming,

40(4),
August 2009, 464-487.
Gartner. (2013). Hunting a
nd Harvesting in a Digital
World: Insights From the 2013 Gartner CIO Agenda
Report. Retrieved from.
http://www.gartner.
com/imagesrv

/cio/pdf/cio_agenda_insi
ghts2013.pdf.
Gluchowski, P., Gabriel, R. and Dittmar, C. (2008).
Management Support Systeme und Business
AFrameworkforusingBusinessIntelligenceforLearningDecisionMakingwithBusinessSimulationGames
287