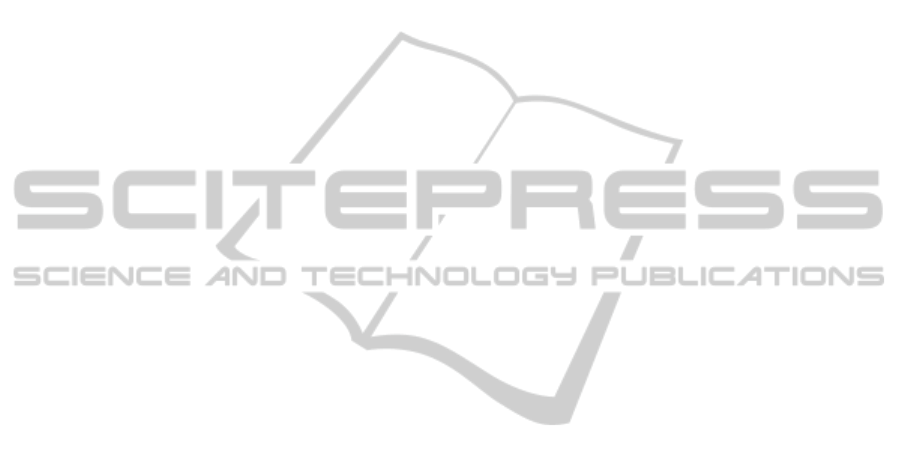 scores of users' traits. Finally, we draw some
conclusions and we cite certain possible directions
for future work.
2 RELATED WORKS
The computing community is interested increasingly
to seek knowledge of an individual's personality as a
way to predict their behaviours and preferences
across different contexts and environments
(Vinciarelli and Mohammadi, 2014).
The human personality is viewed from different
perspectives: biologically, psychoanalytically,
behaviourally, humanistically, cognitively, trait
perspective, etc. The most accepted model in
computing area is the trait perspective. Indeed, the
trait based model represents
personality in terms of
numerical values which is a form particularly
suitable for computer processing (Vinciarelli and
Mohammadi, 2014).
Commonly, personality traits are assessed using
self-report techniques (Boyle and Helmes, 2009). In
computing area, the most popular technique used to
assess personality traits is the NEO-Personality-
Inventory, where the user rates his own behaviour
with Likert scales. For in
stance, (Nunes et al., 2008;
Nunes et al., 2008a) propose obtaining users'
personality information through their answers to the
NEO-IPIP inventory. Th
e participators in the
authors' experimentation we
re instructed to answer
900 questions. 10% of people answered all the
questions of the testing because they aren't ready to
spend much effort for a long time to complete a
multi-item questionnaire. (Hu and Pu, 2010) use the
TIPI test (Ten-Item Personality Inventory)
developed by (Gosling et al., 2003) to acquire the
user's personality character
istics. This inventory is
an extremely brief measure of the Big-Five
personality dimensions so the acquisition process
takes about 2-3 minutes to complete. Further
research works follow the same path to calculate the
user personality scores where each subject was
instructed to fill in a big five questionnaire (Tkalcic
et al., 2009; Wu et al., 2013).
Although the results shown in previous works is
fruitful we believe these researches have left certain
open issues concerning the followed approach to
obtain the information needed in the user modelling
process. Indeed, the crucial constraint in the
profiling process is to model a credible user's profile
which reflects truly as much as possible the user in
the working environment. The explicit methods
require much from the user who is not ready,
usually, to fill long forms or even to write the truth
when completing forms about themselves
(Schiaffino and Amandi, 2009). Therefore, the main
limitation of self-assessments technique is that the
users might tend to bias the ratings towards socially
desirable characteristics knowing that the web-based
psychometric tests suffer of the control diminution
over the testing situation which lead to the high
probability of cheat especially in case where the
motivation to do is obvious and the personality
assessment can have negative consequences like,
e.g., failing a job inter
Mohammadi, 2014; Barak et al., 2004; Gawronski
and De Houwer, 2014).
Certain psychologists seek to alternative
measurement instruments th
at reduce participants'
ability to control their responses and do not require
introspection for the assessment of psychological
attributes (Gawronski and De Houwer, 2014).
According to Brunswick's lens model human
personality is externalized through distal cues
observable by others. These distal cues are
essentially physical traces left by individuals'
behaviours in virtually everything observable they
do (Vinciarelli and Mohammadi, 2014). In this
context, recent studies show the opportunity to
derive personality from digital traces of human
behaviours in different workspaces. Such works are
interested to show how users' behaviours on Social
Networks relates to their personality, as measured by
the standard Five Factor Model (Kosinski et al.,
2013; Bachrach et al., 2012; Golbeck et al., 2011).
Other scientists study recognizing personality in
user's speech and social in
teraction (Polzehl et al.,
2011; Ivanov et al., 2011).
Actually, in personality computing area, there is
a great interest to understand the human perception
based on reading and writing behaviours (Rahiman
et al., 2013; Wright and Chin, 2014; Minamikawa
and Yokoyama, 2011).
In the current essay, we are interested to a
specific behaviour of reading and writing activity:
The annotations. Indeed, we conducted a previous
work to show the relation between reader's
personality and his annotation practices in "pen-and-
paper" context. The experiment showed an
interesting relation of correlation between certain
peculiarities of annotation activity and the
annotator's personality traits (Omheni et al., 2014).
These findings motivate us to consider
the annotation traces in the digital context and to test
the possibility to recognize human's personality
traits based on their digital annotations' traces in
online reading environment.
WEBIST2015-11thInternationalConferenceonWebInformationSystemsandTechnologies
274