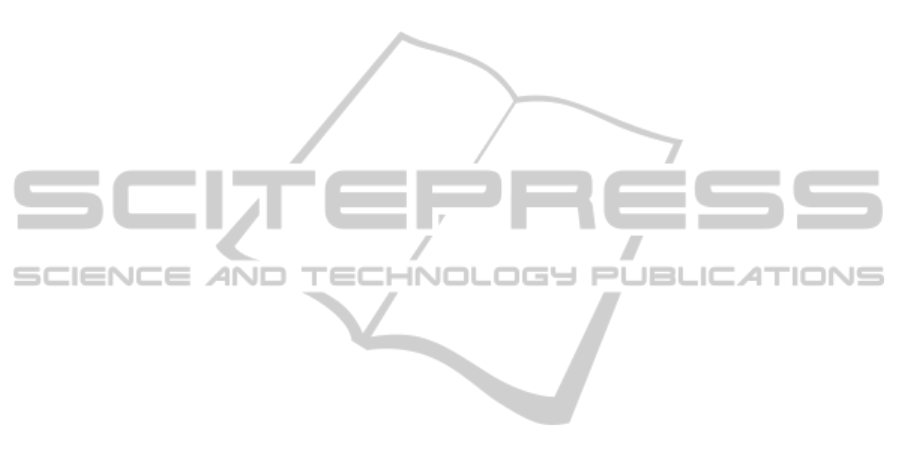 this record was "Men's magazines" ("Periodiskie
izdevumi v
ī
riešiem" in Latvian) but its English label
was incorrect and pointed to another LCSH record:
"Women's periodicals". Had it not been for the
apostrophe error the matching algorithm would have
missed the more serious error that was detected by
metadata experts when reviewing matching results.
An important task for future study is how to detect
such semantic errors and attempt to correct them.
The next section examines how the results of this
dataset linking experiment can be used for dataset
quality improvement.
4.2
Data Quality Improvement
Once the information about
the most common errors
detected is available it can be used to improve the
quality of data. This paper examines how data
quality can be improved by linking datasets to one
another. As discussed in Section 2, data quality
issues can be discovered: (a) by analyzing the errors
found while linking datasets; or (b) by comparing
linked records from both datasets.
In the case of linking NLL-SH and LCSH data
there are no other fields
that should be the same
except for English labels us
ed in linking. Therefore
for data quality improvements we concentrated on
fixing the errors that aff
ected the linking process.
The matching algorithm was improved, taking
into account the errors discussed in Section 4.1: (1)
by adding the use of preferred labels of NLL-SH
records to the matching function; and (2) by
introducing fuzzy record matching using the
Damerau–Levenshtein edit distance metric that takes
into account character transposition.
The improved matching algorithm uses fuzzy
matching with edit distance 1 (detecting errors
where labels differ by no more than 1 edit operation)
on all NLL-SH records that were not matched using
string equality. This approach detected most of the
errors identified when linking datasets including
apostrophe errors, extra dots
at the end of labels and
other spelling errors.
The second iteration of the matching algorithm
was not aimed at detecting spelling errors that had
edit distance larger than one.
It could be modified to
allow for larger edit distances however this is not
advisable because even at distance 1 there were false
positives (e.g. "19th centu
ry" instead of "18th
century"; "SETL" instead of "SEAL") that would
end up introducing errors in data if not spotted
during review.
The six remaining errors of type 3 cannot be
detected just by fuzzy matc
hing. Four of these cases
were errors in MARC fields, for example, English
labels not found in field
450 (sometimes misplaced
in other MARC fields). In the remaining two cases:
(a) the record's English label was different from
LCSH; (b) a component of a complex label was not
translated to English.
Fuzzy matching is useful for identifying records
that are similar (e.g., it helped us to find two spelling
errors that were not found by metadata experts when
reviewing the results of
the initial matching run).
However, in order to further improve data quality,
errors need to be classified based on how certain we
can be that fixing them leads to a valid match and
not a false positive.
Based on data quality requirements "harmless"
errors (e.g. an extra dot at
the end of the label) can
be fixed automatically or suggested to the editor as
likely fixes while more serious cases that may lead
to false positives (see above) need to be handled
with extra care. By examining the false positives we
may identify a set of conditions that can help to
determine which cases need an extra review (e.g. to
warn about fuzzy matches in numbers or
abbreviations).
5 DATA ENRICHMENT
Links between datasets provide an opportunity for
enriching the datasets involved. Data enrichment can
take place at the time of lin
king or on the fly, when
requesting information from datasets.
Data enrichment is a complex task and details of
how it can be performed depend on the datasets
involved. For example, selected data record fields
may be copied from one dataset to the other,
converting and merging data as necessary. In the
case of taxonomies, such as
library authority data,
linked records from both taxonomies may contain
labels in different languages and these records can
be enriched by copying labels across datasets,
facilitating creation of multilingual taxonomies.
Authority data records may contain links, both
internal and external, that can be a valuable resource
for data enrichment. Once a link between NLL-SH
and LCSH records is established, NLL-SH records
can be enriched with links to authority records from
the National Library of France and the German
National Library that are included in the LCSH
dataset. Links from NLL-SH to other open datasets
that link to LCSH, for example, to authority records
from the National Diet Library, Japan, may also be
established. The resulting ne
twork of authority data
LinkingLibraryDataforQualityImprovementandDataEnrichment
187