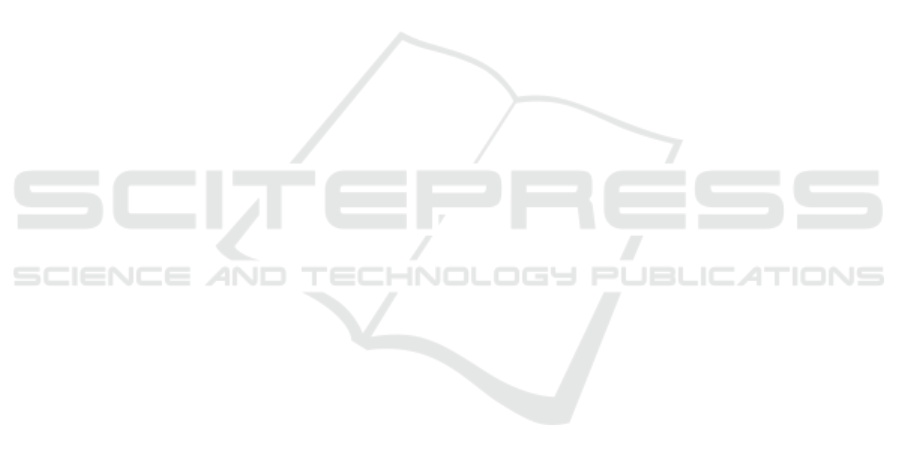 2.1.2
Sentence Segmentation
We utilize NLTK (Loper and Bird, 2002) tokenizing
module
to
split
the
raw
text
into
sentences
as
independent units for named entity recognition and
open
relation
extraction.
Additional
syntactic
and
statistic rules like the initial letter case in a section and
the length of a section are also applied to correct the
tokenization error from NLTK outputs.
2.1.3
Named Entity Recognition
PubTator (Wei, Kao and Lu, 2013) RESTful API is
invoked for labeling the gene, mutation and disease
mentions. To include more possible related concepts
to make up for the limited number and length of the
obtained abstracts
, the

expression like "mutation",
"mutant"
and
"variant"
are
also
labeled

as entities,
which can be used to deal with further co-reference
resolution problem.
2.1.4
Open Relation Extraction
After sc
reening out the "gene
-mutation-
disease" co
-
occurrence
sentences,
we
use
Open
IE
5.0
(Christensen, Soderland and Etzioni, 2011; Pal, 2016;
Saha and Pal, 2017) to obtain the relation words or
phrases
between
entities.
Unlike
domain-specific
relation extraction tools like SemRep (Rindflesch and
Fiszman, 2003), Open IE 5.0 cover a wider range of
potential relations.
2.2
Semantic Type Construction
To revise the results generated by Open IE 5.0, two
experts are asked to curate all the extracted relations
independently according to the following rules: 1) all
modifiers and determiners without critical biomedical
meaning
are
discarded
("important"
in
"play
an
important
role
in");
2)
negative
expressions
are
ignored ("not" in "are
not associated
with"); 3) the
relation words or phrases are supposed to have simple
present
tense.
Unanimous
choices
between
the
annotators are chosen to be relation signal words.
2.2.2
Clustering Analysis
Synonyms and homonyms are factors that should be
taken into consideration to minimize the redundancy
of the relation word vocabulary list. The clustering
process is guided by WordNet (Miller and Fellbaum,
2007
),

a

semantic-based

vocabulary

network.

We
first obtain the keyword in candidate relation signal
words. Then, stemming is executed to get the original
form of each keyword, which would then be used to
calculate
the
similarity
between
different
relation
signal words. We select Leacock and Chodorow score
for evaluation and two signal words having a score
more than 0.5 will be placed into a common word set.
Followed the general-
to
-specific rule, these scattered
clusters are finally placed on distinctive levels to form
a hierarchical structure.
Due to the limited size of our construction dataset
,
even the most commonly-used relation signal words
cannot be ascertained as the best option to describe
the corresponding cluster. By expert consultation, we
find it reasonable to reuse some association relations
from UMLS Semantic Network (McCray,
1989
) as
the seman
tic
type of existing cluster, such as "affect"
on the third layer. We choose the top three layers of
UMLS Semantic Network and connect them to more
fine-grained layers derived from clustering analysis,
which
finally
develops
into
the
semantic
type
of
"gene
-mutation-
disease" relation.
2.3
Semantic Type Evaluation
2.3.1
Coverage Evaluation
Coverage
is
an
important
metric
to
assess
the
completeness
of
the
domain
ontology
(Degbelo,
2017
). Semantic type, as we mentioned before, is a
component of ontology, which can be evaluated by
coverage
test.
Respectively,
we
calculate
the
coverage of our defined semantic type by comparing
the results generated from "
construction
" dataset and
2.3.2
Guiding Performance Evaluation
"Distant
supervision"
takes
advantage
of
related
domain knowledge base as a guidance to make up the
shortage
of
labeled
corpus
(Aljamel,
Osman
and
Acampora, 2015). Inspired by
this
notion, we
put
forward
a test
which
use
ClinVar
as the
target
to
calculate how many relations in this knowledge base
can be found using our semantic types. With the
assistance of text mining tools like OpenIE, we obtain
the
relation signal word describing
the
relation
of
"gene
-mutation-
disease" and
use the
relation
signal
words
to
classify
the
relation
into
our
defined
semantic types. We build a mapping model from our
semantic type to
ClinVar
Clinical Significance and
get the overlap between relation defined by us and
curated
by ClinVar based on literature linked

to
Construct
Semantic
Type
of
"Gene-mutation-disease"
Relation
by
Computer-aided
Curation
from
Biomedical
Literature
125