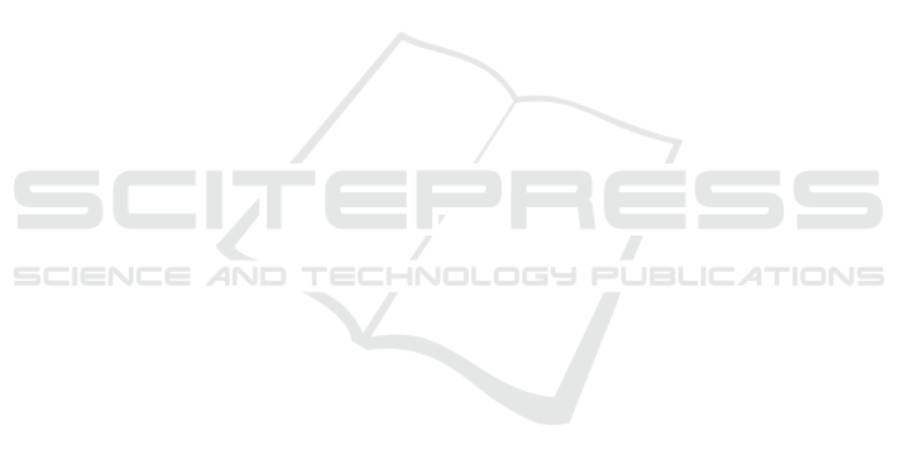 Dispatching and Management Center for Optimizing Home Care
Integrated Services
Virginia Săndulescu
1
, Sorin Pușcoci
1
, Monica Petre
1
, Sorin Soviany
1
,
Mirabela Chirvașă
2
and Alexandru Gîrlea
2
1
National Communications Studies and Research Institute (INSCC Bucharest), Bucharest, Romania
2
QuickWeb Info, Romania
Keywords:
Home Care, Home Care Services Provider, Integrated Services, Teleassistance, Assisted Living.
Abstract:
The
paper
summarizes
the
design
specifications
for
a
complex
ICT
platform
for
optimizing
home
care
integrated
services. It is
based
on
the
work involved
in
implementing
the
project
with
the
same
title
–
"Dispatching and Management Center for Optimizing Home Care Integrated Services"
. The project aims to
create a network of centers that offer services to home care service providers (HCPs). The centers in the
network should optimize the activity of the home care service providers and support them in offering quality
standardized services through the usage of a complex platform that optimizes most of the activities involved
in offering home care
services
.
The
proposed
system
does
not
focus
on
the home care
system, but
concentrates on the software and hardware components that will allow a home care services provider to
perform in
a
very efficient
way. It may be compared to an ERP (Enterprise Resource Planning) system
customized and dedicated to HCPs. As far as we know, there is no such system implementation currently on
the market. The main beneficiaries are the home care service providers along with their end-users (elders,
chronic patients or people who need ambulatory treatment), who will ultimately receive better services.
Population aging is a growing problem that needs to
be addressed.
The
2018 Ageing

Report
(European
Commission, 2018) shows projections of age-related
expenditure
on
the
basis
of
a
new
population
projection by Eurostat. The
report shows that the
category of people aged 65 and over will become a
much larger share, rising from 19% (2016) to 29
%
(2070) of the population, those age 80 and over will
also become more numerous rising from 5% (2016
)
to 13% (2070). This is projected to happen while the
active
share
of
the
population
will
become
substantially smaller, declining from 65% (2016) to
56% (2070). The old-age dependency ratio (people
aged 65 and above relative to those aged 15-64) in
the EU
is
projected
to
increase by 21.6
pps.,
from
29.6% in 2016 to 51.2% in 2070. The EU would go
from
having
3.3
working-age
people
for
every
person aged over 65 years to only two working-age
persons. Most of this increase is being driven by the
very old-age dependency ratio (people aged 85 and
above relative to those aged 15-64) which is rising
by
14
pps
(8.3%
to
22.3%).
This
leads
to
new
challenges in providing assistance for aging people
in maintaining an independent living, preferably at
home. Solutions are sought in using ICT support for
delivering care services at home to those that need it
(due to age/ non-age-related problems).
Offering
medical
and
social
care
services
at
home
may
be
accomplished
by
the
means
of
an
integrated home care system aimed towards people
with a high dependency degree or with low mobility
for maintaining their autonomy and increasing their
quality of life.
Home
care
services
should
be
available
and
affordable for all the elderly and contribute to their
wellbeing, in their living environment. The purpose
of these services is to allow the main beneficiaries to
live in their own homes as independent as possible,
while
maintaining
their
safety
and enjoying
social
ac
tivities. The elderly should be able to choose the
timing and the types of support services they wish to
receive.
In the presented context, the paper describes the
work involved in implementing the project with the
same
title
–
"Dispatching

and

Management
Center
for Optimizing Home Care Integrated Services".
The
project
aims
to
create
multiple
partnerships
for
knowledge
transfer
in
order
to
develop
the
ICT
S
˘
andulescu, V., Pus
,
coci, S., Petre, M., Soviany, S., Chirvas
,
˘
a, M. and Gîrlea, A.
Dispatching and Management Center for Optimizing Home Care Integrated Services.
DOI: 10.5220/0007743902550261
In
Proceedings

of

the

5th

International

Conference

on

Information

and

Communication

Technologies

for

Ageing

Well

and

e-Health

(ICT4AWE

2019)

, pages 255-261
ISBN: 978-989-758-368-1
Copyright
c

2019 by SCITEPRESS – Science and Technology Publications, Lda. All rights reserved
255